1. In toasttab.com, navigate to the Marketing section and select Email Marketing.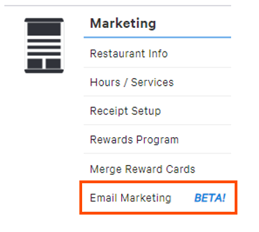 2. On the Email Marketing dashboard, select Create Email Campaign.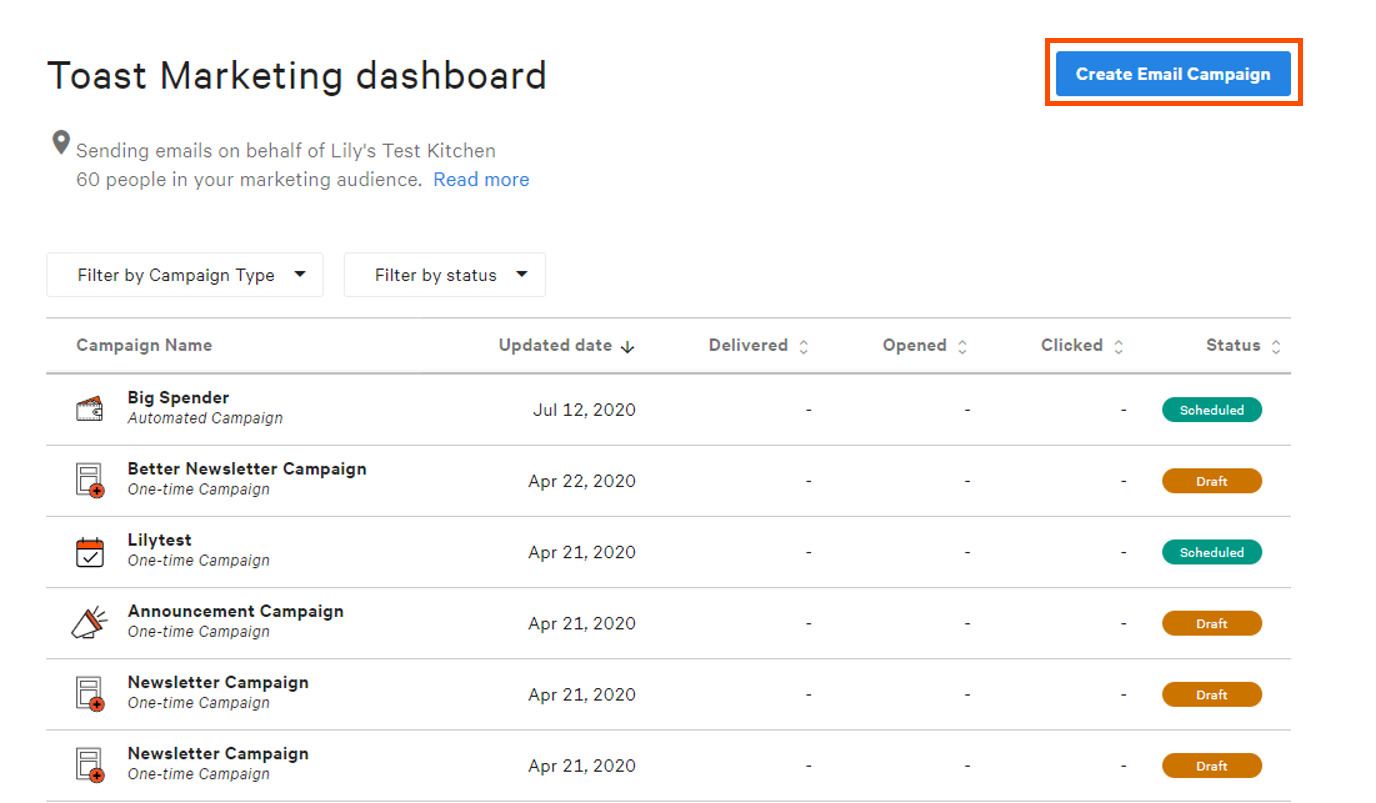 3. Then, choose an automated campaign template from the gallery.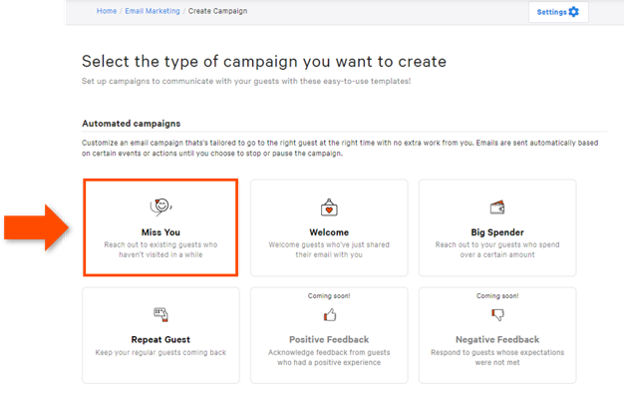 4. Select your start date. This will be the day that your first round of emails will reach your eligible guests.
5. When you're ready to edit your email layout, select Edit Design.

6. Customize your design. Make sure it matches the theme of your campaign and reference Designing Your Email Layout in Creating Your First One-time Campaign to add new sections. If your restaurant has multiple locations, keep in mind that automated email campaigns will be sent to guests of all locations within your restaurant group.
7. Then, select Save to finalize your changes to the email layout. Use the Preview & Test button to preview the final look of your email or to send yourself a test mail.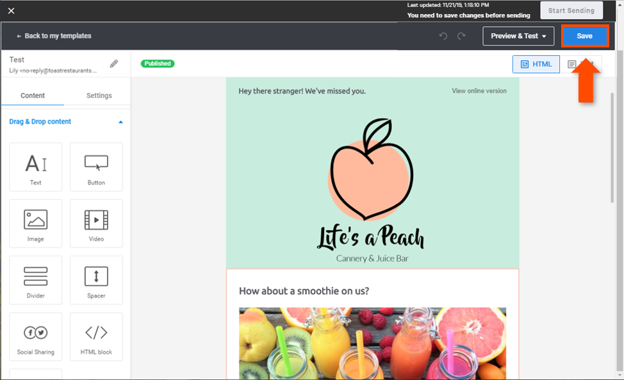 8. When you're ready, select Start Sending to enable automated emails for your guests. Your campaign will then appear under the Current Campaigns section of your Email Marketing dashboard.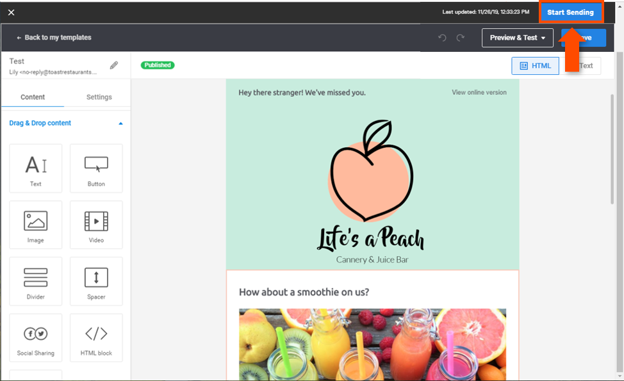 Note, should you need to edit, stop or view stats for your email campaign, select View Details from the Email marketing dashboard and select Manage on the campaign page.