Design your perfect deli menu
Use these deli menu templates as a starting point for your menu design or to give your menu a refresh.
---
What's inside?
Two editable Microsoft PowerPoint files so you can use these templates digitally
---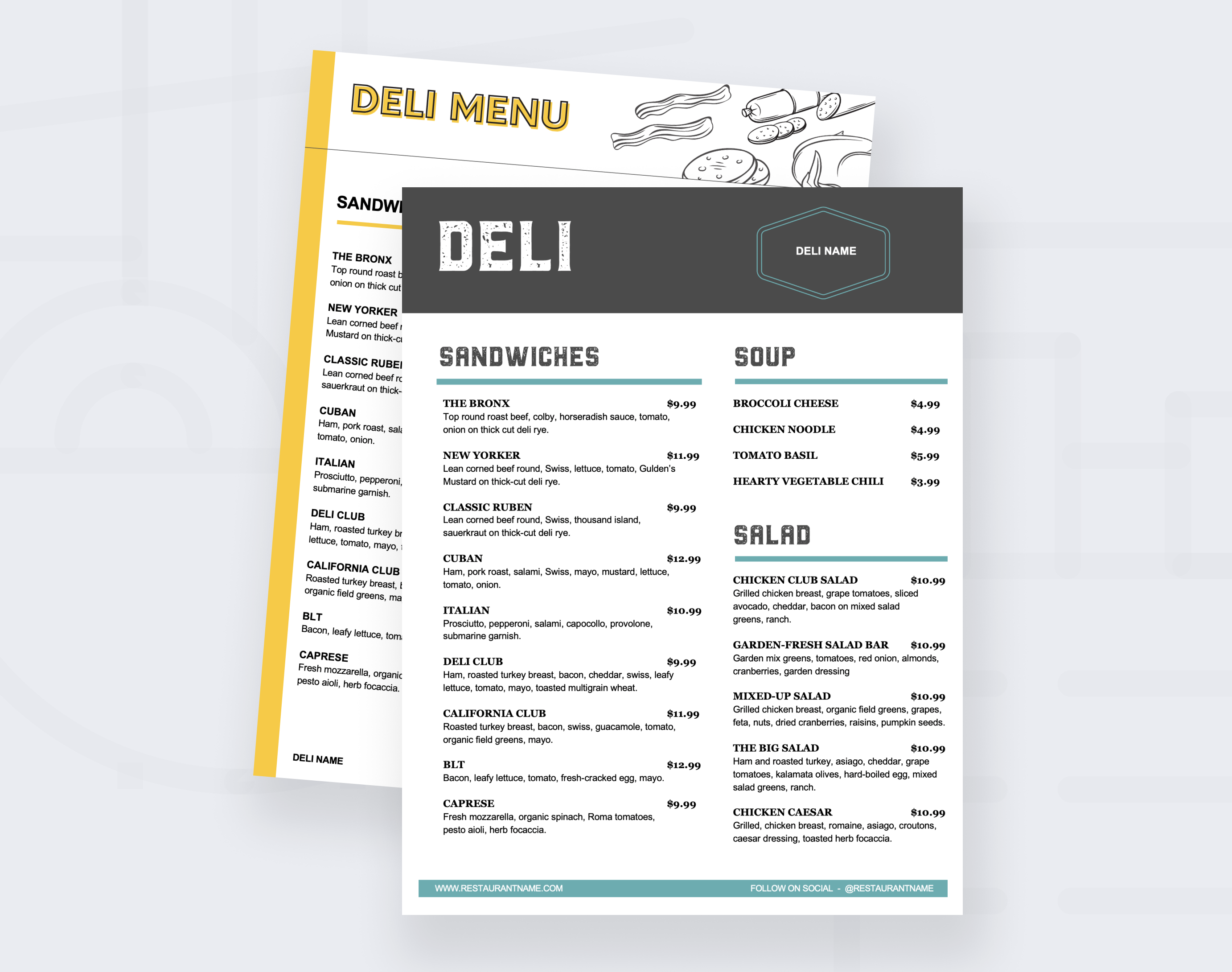 How to create a deli menu

As you begin the process of designing your menu from scratch, think of it as a critical tool – your menu will be integral to communicating your deli's brand to your customers, driving engagement with your target market, and maximizing your revenue. If this feels like a lot, don't worry. You've come to the right place!


Use these Deli Menu Templates to design or refresh your menu

Whether you're new to the deli game and designing a menu for the first time, or you're a seasoned pro looking to give your menu a refresh, our free Deli Menu Templates can help.

Download these menu template PowerPoint files, and use them as a starting point for your deli's menu design. Change the colors, the logos, the fonts — these templates are meant to be messed with. Make them your own.



---

After downloading the free Deli Menu Templates, be sure to check out some of our other menu resources below.