1. Navigate to the Analytics & Reports section in Toast's back-end and select Sales Summary.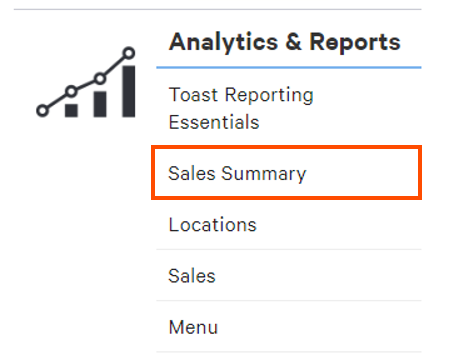 2. Select the Order Details tab.

3. Use the dropdown menus at the top of the page to select your date and time range. We recommend choosing "This Week" or entering a Custom Date Range to view orders for the following day.
4. Select the More dropdown and check the Scheduled option.
5. When finished, select Update.

6. Under Menu Item Summary, you will be able to view the number of menu items associated with future orders in your date range.

Note, the Show / hide columns feature can be used to add or remove other criteria in this table including # of Orders.
7. Additional information about each order can be found by scrolling down to the Order Details section. Here you will find a breakdown of each scheduled order within the date range.

If needed, right-click this page and select Print in order to print this list of orders from your computer.