1. Select a photo or video to upload to your story.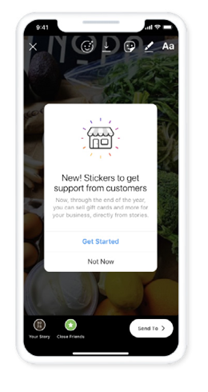 2. At the top of the screen, select the Square Smiley-face icon. Select the FOOD ORDERS sticker, then Food Order once again.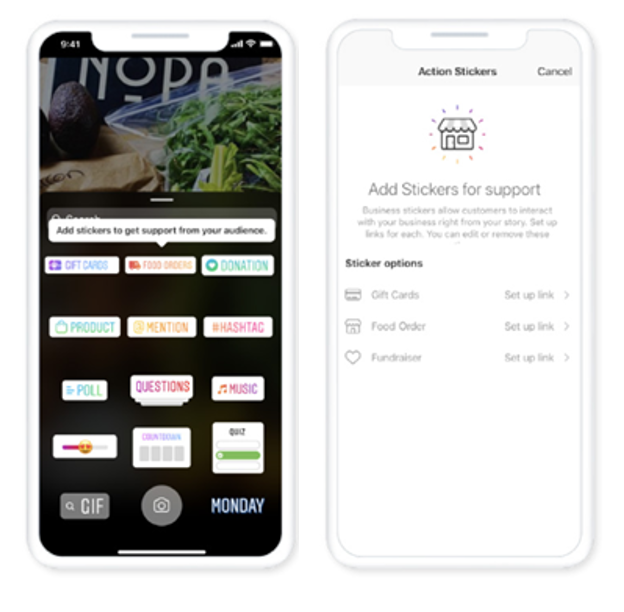 3. Select Toast as your partner to sell food online.
4. Enter your Online Ordering public link. This can be found on your Restaurant Info page under the Marketing section of Toast's back-end. If you have multiple locations using Toast Online Ordering, enter your Toast Online Ordering Location Picker link. This will give your guests the ability to choose the location closest to them to submit their order.
Note, use the toggle to add a Profile Action Button with the same link. This will add a button to your profile page that will allow guests to order food using the same link you've entered for your sticker.
5. When finished, select Done.
6. Move the Online Orders Sticker to where you would like it to appear on your story. You can also tap the sticker to change its color.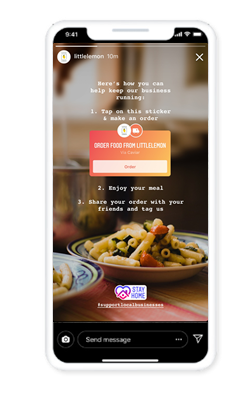 7. Share your story. Your guests will be directed to your Toast Online Ordering page when they select the "Order" button on the sticker.
To keep your story visible to guests longer than 24 hours, navigate to your profile and select Story Highlights. Choose the story you just created and it will be pinned to your profile above your posts.