1. Your guests should add items to their Toast TakeOut or Online Ordering cart and select Checkout.

2. Next, guests can select Curbside Pickup from the drowndown. From here, they will be given the option to select Bring my order to my car before submitting their order. Lastly, you guests will be prompted to call the restaurant upon arrival so that their order can be brought out to their car.

3. Once your guest submits their order, a confirmation page will appear indicating the date and time their order will be ready.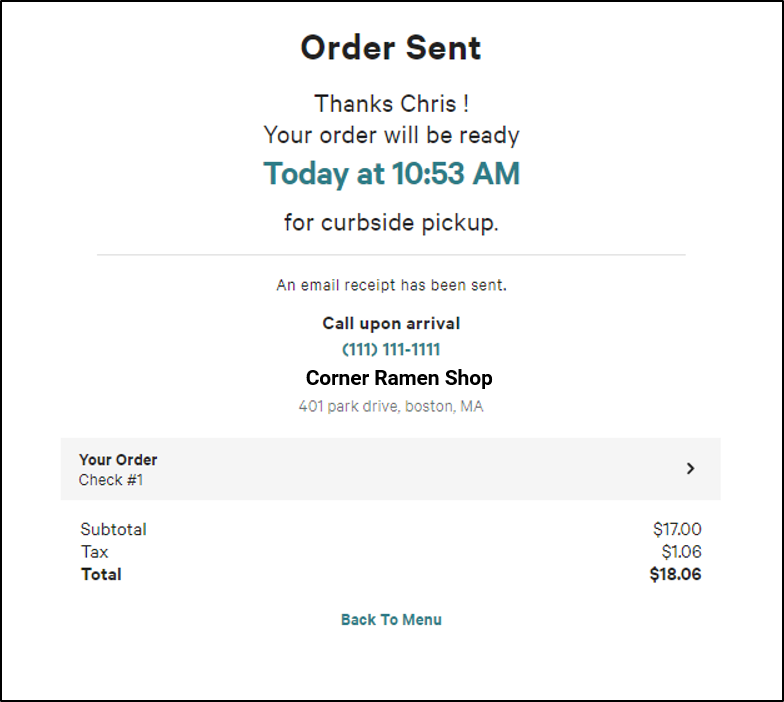 Your guest will also see a "CURBSIDE" note on their receipt to confirm their pickup selection.