1. After logging into toasttab.com, navigate to the Marketing section and select Restaurant Info.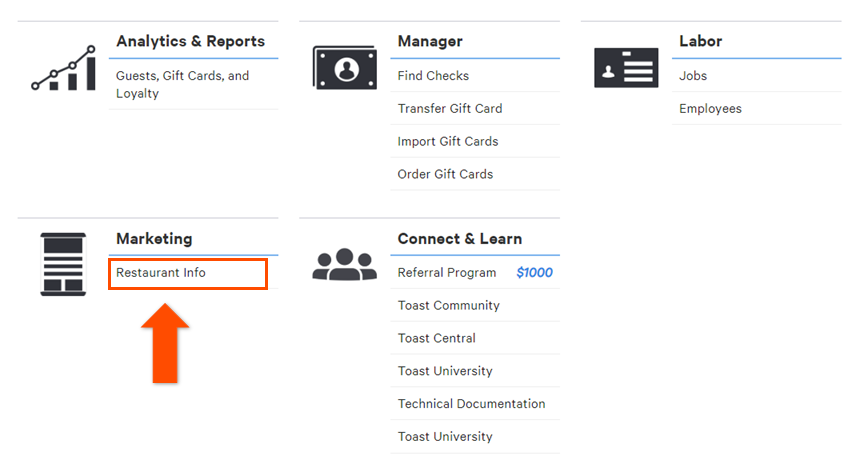 2. Enter your restaurant's name and location.

3. Then, upload an eGift Card Image by selecting Choose Image at the bottom of the page. This is the image that will appear on the e-gift card itself.
Note: We recommend using your Restaurant Logo here if no other imagery is available

4. You can also upload an optional restaurant logo and banner image to further customize your E-Gift Card public page. Specifications for these images are:
Restaurant Logo: Square image at least 180px x 180px (1:1 aspect ratio)
Banner Image: At least 1920px x 1080px (16:9 aspect ratio).
Note: All images must be .png files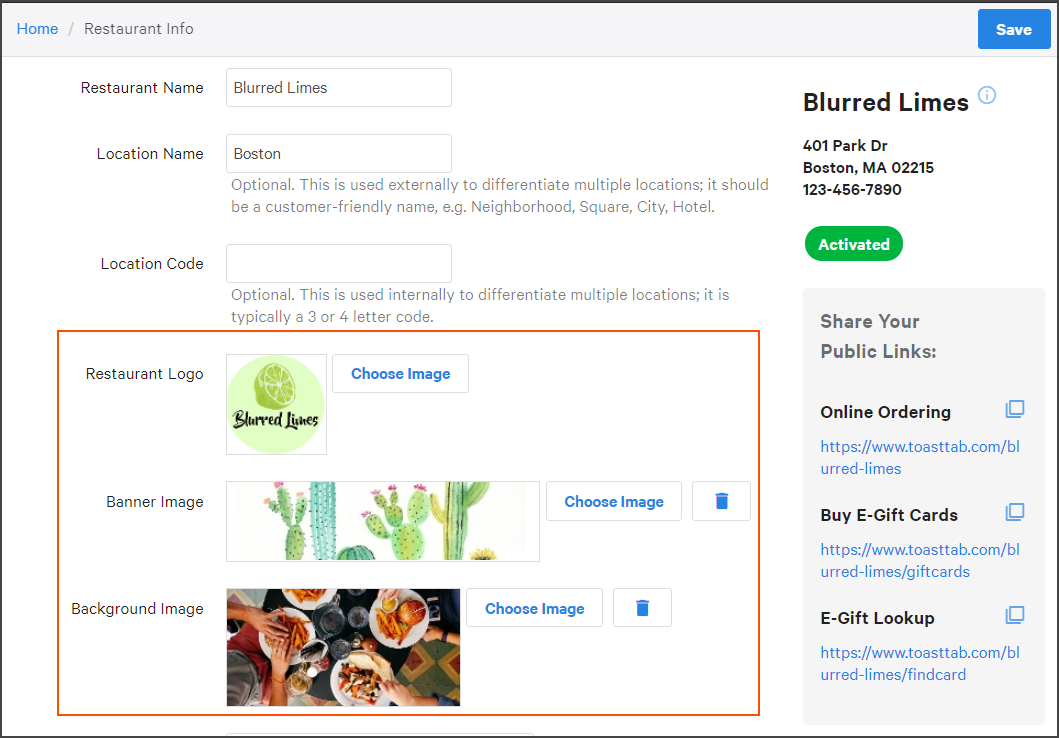 Note: if you don't customize the images on your public page, that's OK. Toast will display default images instead, but customizing your gift cards and public page allows it to match your unique restaurant brand.
5. When finished, select Save and Publish in the top-right corner of the page to finalize your changes.
6. Don't forget to copy your Online Gift Card Purchase link and let your customers know! We recommend adding it to your website, posting it on social media, or including it in emails to customers so they can find it and support your business. You can also make your gift card look up page available so guests can check their balance.