1. To find a check closed anytime in the past, navigate to the Help tab and select Find Check.

2. From here, enter any of the below information to find your check.
Check Number - Enter check number or search by date.
Check ID - Enter the Check ID, Order ID, Check GUID, Order GUID or Payment Reference number.
Customer Info - Enter guest's first name, last name or phone number.
Credit Card - Enter the last four digits used of the credit card number used for payment.
Advanced Search - Enter a check amount range, employee who owned the check, and/or date range.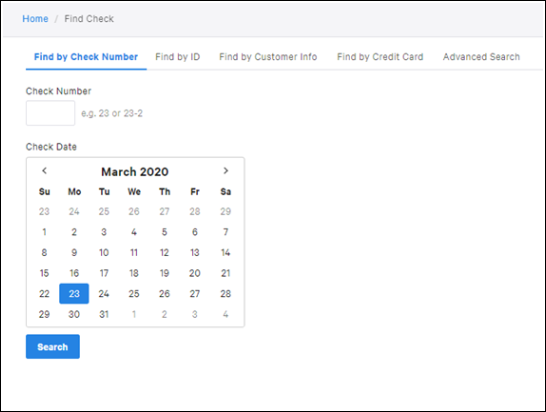 3. Once the check has been identified using one of the methods above, select the check from the search results at the bottom of the page.