1. As a guest, from the online ordering page, you'll first be prompted to select between Pickup and Delivery dining options.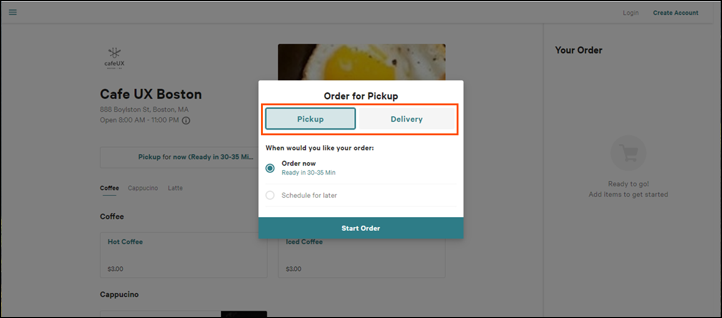 Note, if Delivery is selected, you will need to first enter a Delivery Address before moving on to the next step.
In addition, the ability for guests to schedule future orders will not be available at this time, hence its grayed-out appearance.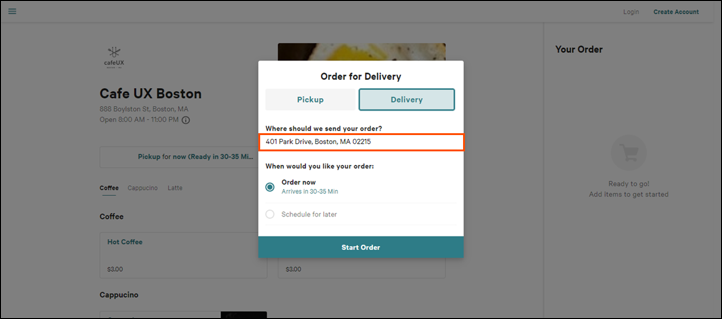 2. Then, select Start Order.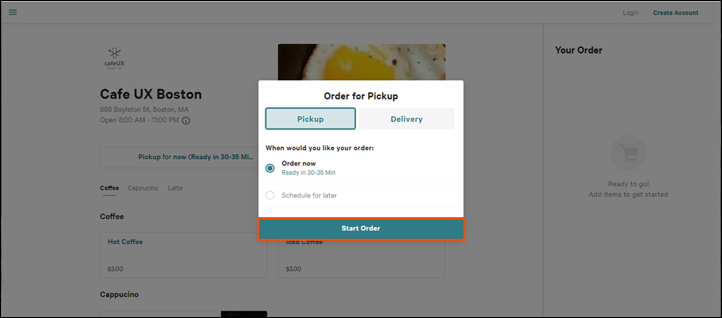 3. Use the Menu dropdown to select a menu you wish to order from.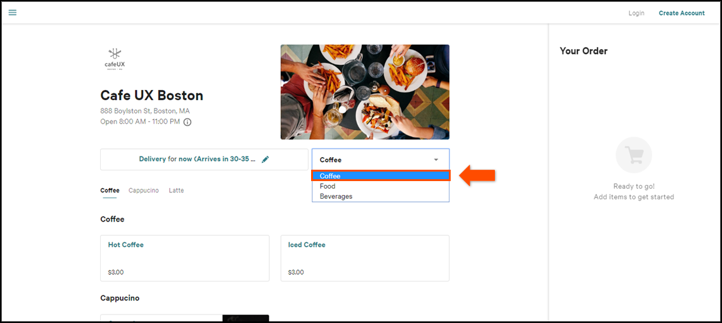 4. Then, use menu groups if applicable to narrow down your search.

5. All menu items will be listed below and any item images or descriptions can be viewed in closer detail once selected.
Main Menu View: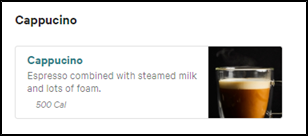 Item Detail View: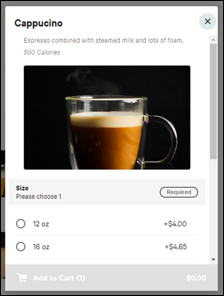 6. After an item is selected, follow the prompts to select any required or optional modifiers. If necessary, special instructions can also be added in the field at the bottom of the order details window.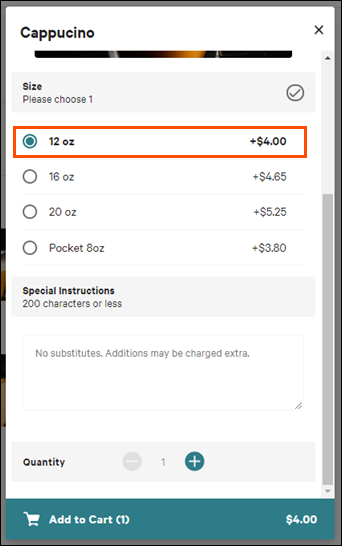 7. When finished, select Add to Cart to add the item to your Cart on the right side of the online ordering page.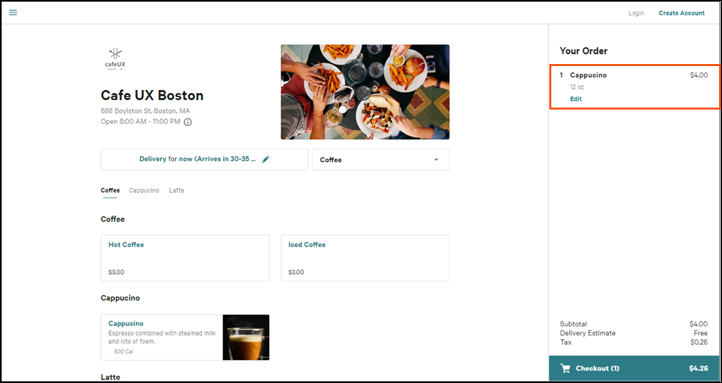 8. If you need to make any changes, select Edit below the order entry. The item details window will reappear and you can make a change to your order or remove the item by selecting Remove Item.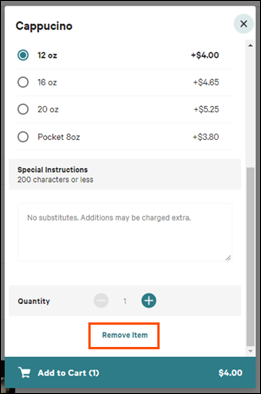 9. After you have finished adding your order to your cart, select Checkout.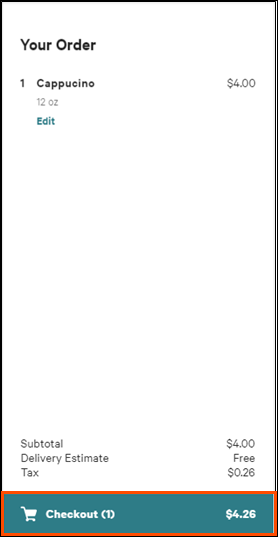 10. Follow the prompts to enter your personal information, delivery information (if applicable), payment method, promo code (if applicable) and tip.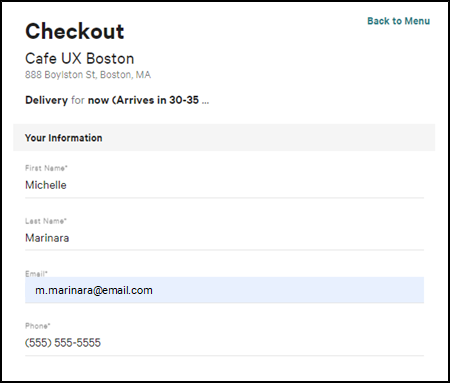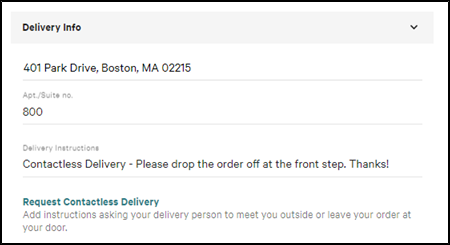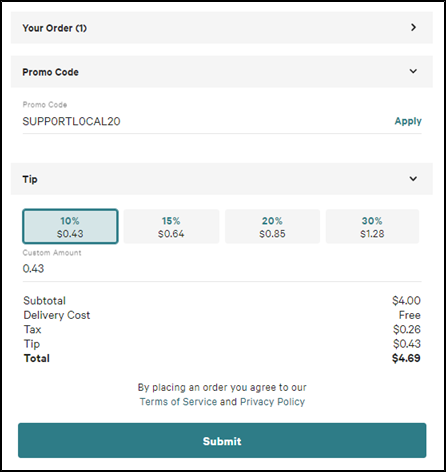 11. When finished, select Submit at the bottom of the page. The page will reload with an order confirmation that indicates when your order will be delivered or ready for pick up.