Measure the success of your e-gift Card campaign by viewing the number of e-gift cards sold, total sales, redemptions and any e-gift cards that failed to send.
1. After logging into toasttab.com, navigate to the Guest, Gift Cards, and Loyalty section under the Analytics & Reports header.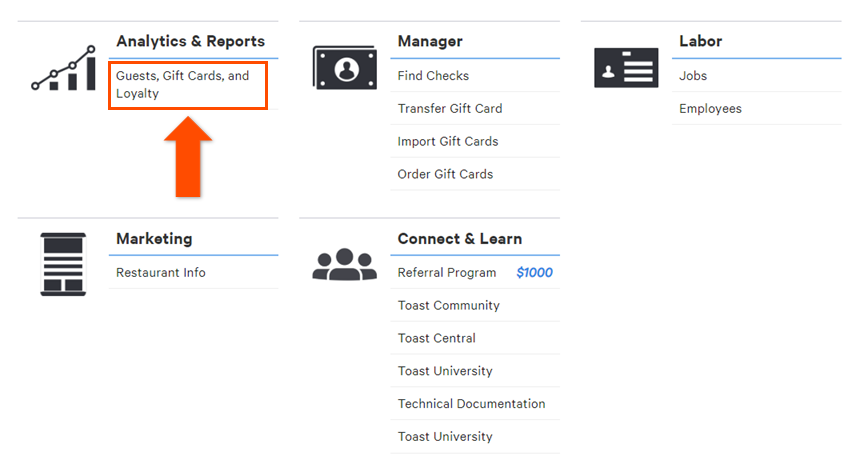 2. Here, select the Summary report to view related sales and redemption activity.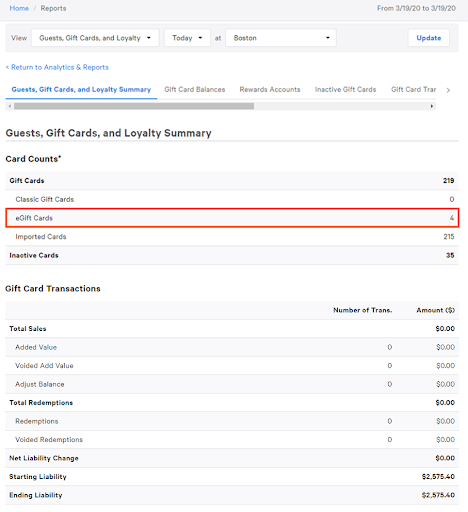 3. To see if any e-gift cards failed to send to their recipient, select the Failed E-Gift Delivery report.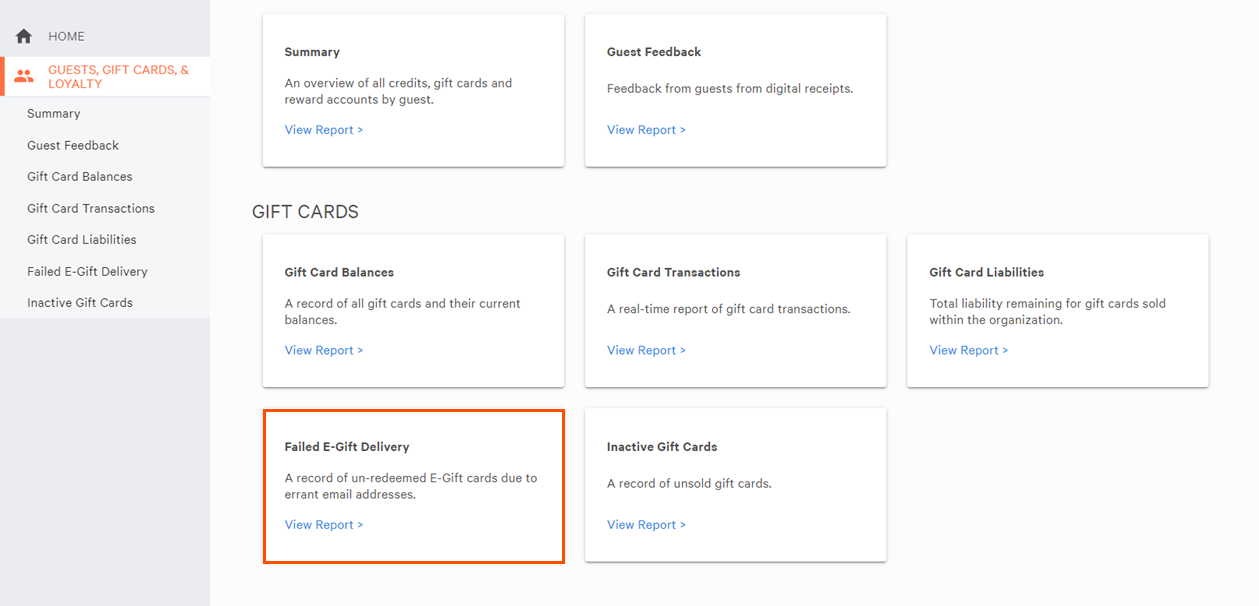 4. In this report you'll be able to view any e-gift cards that did not get delivered and the reason why.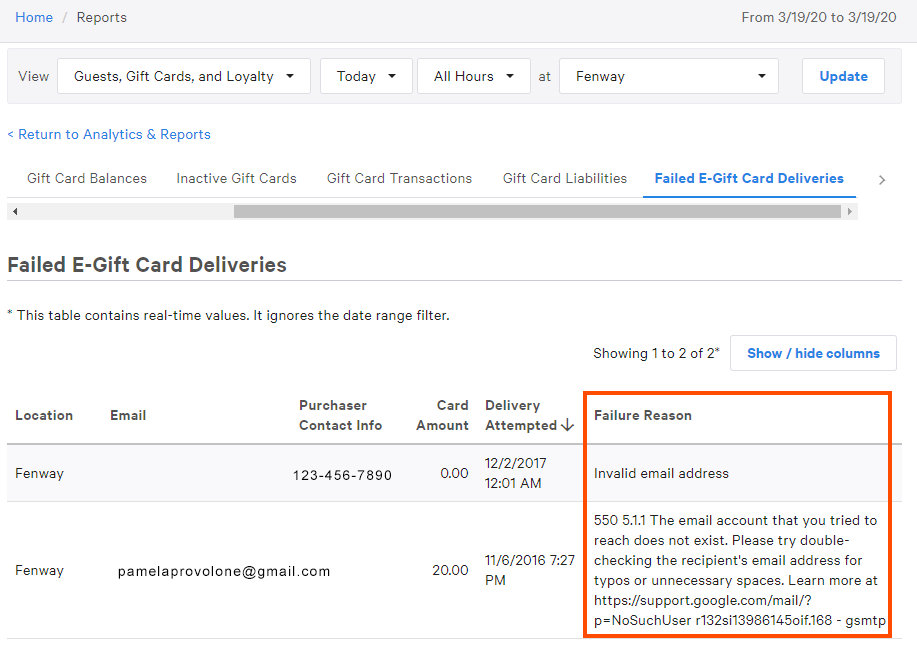 5. Each failure will show as a row. In that row, you'll be able to see a reason why the failure happened, when it happened, how much value the card was supposed to have, and any contact information associated.