Adding Your Restaurant's Logo and Banner Image
1. To further customize your e-gift card public page, you can upload a Restaurant Logo, Banner Image, and a Background pattern by selecting Choose Image. Specifications for these images are:
Restaurant Logo: Square image at least 180px x 180px (1:1 aspect ratio)
Banner Image: At least 1920px x 1080px (16:9 aspect ratio).
Note: All images must be .png files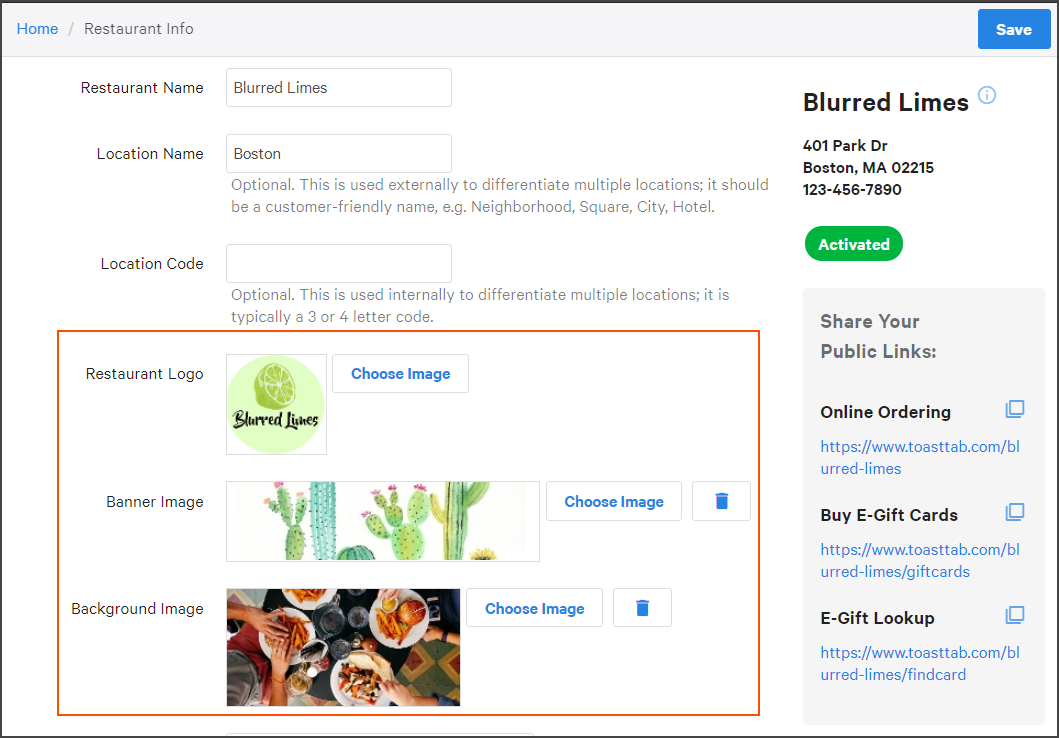 Below is an example of what your images could look like. This example is what guests would see when they want to look up their E-Gift card.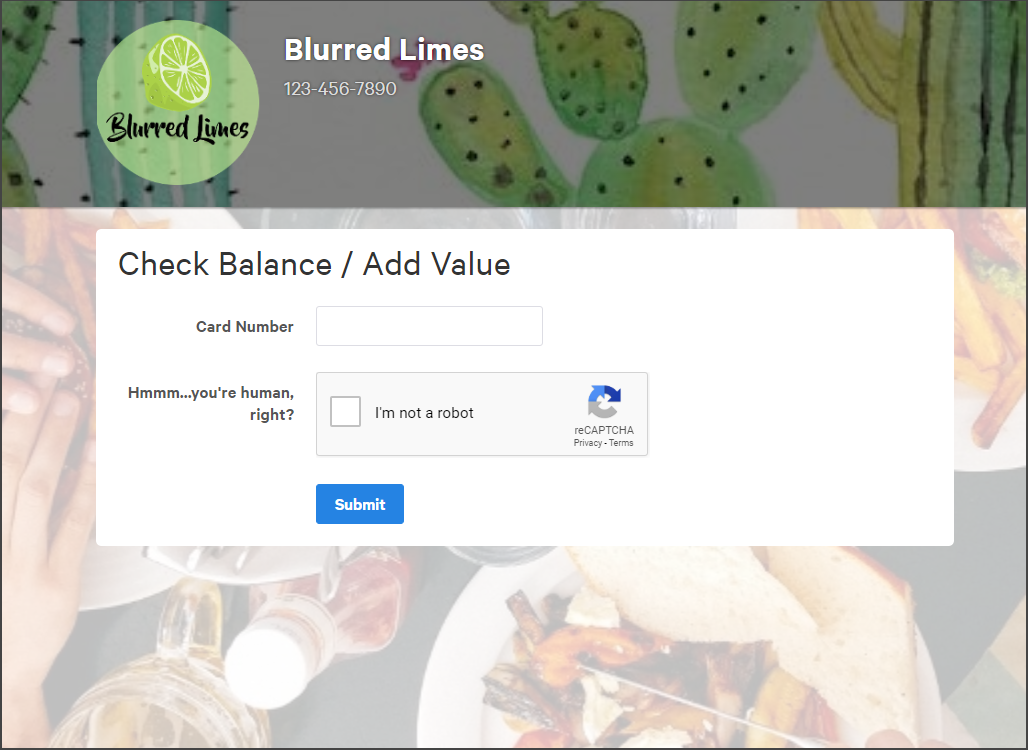 Note: It's okay if you don't customize the images on your public page, Toast will display default images instead. However, customizing your gift cards and public page allows it to match your restaurant's unique brand.
2. When finished, select Save and Publish in the top right corner of the page to finalize your changes.