Tax Rates
1. Login to toasttab.com and navigate to the Payments section. Select Tax Rates.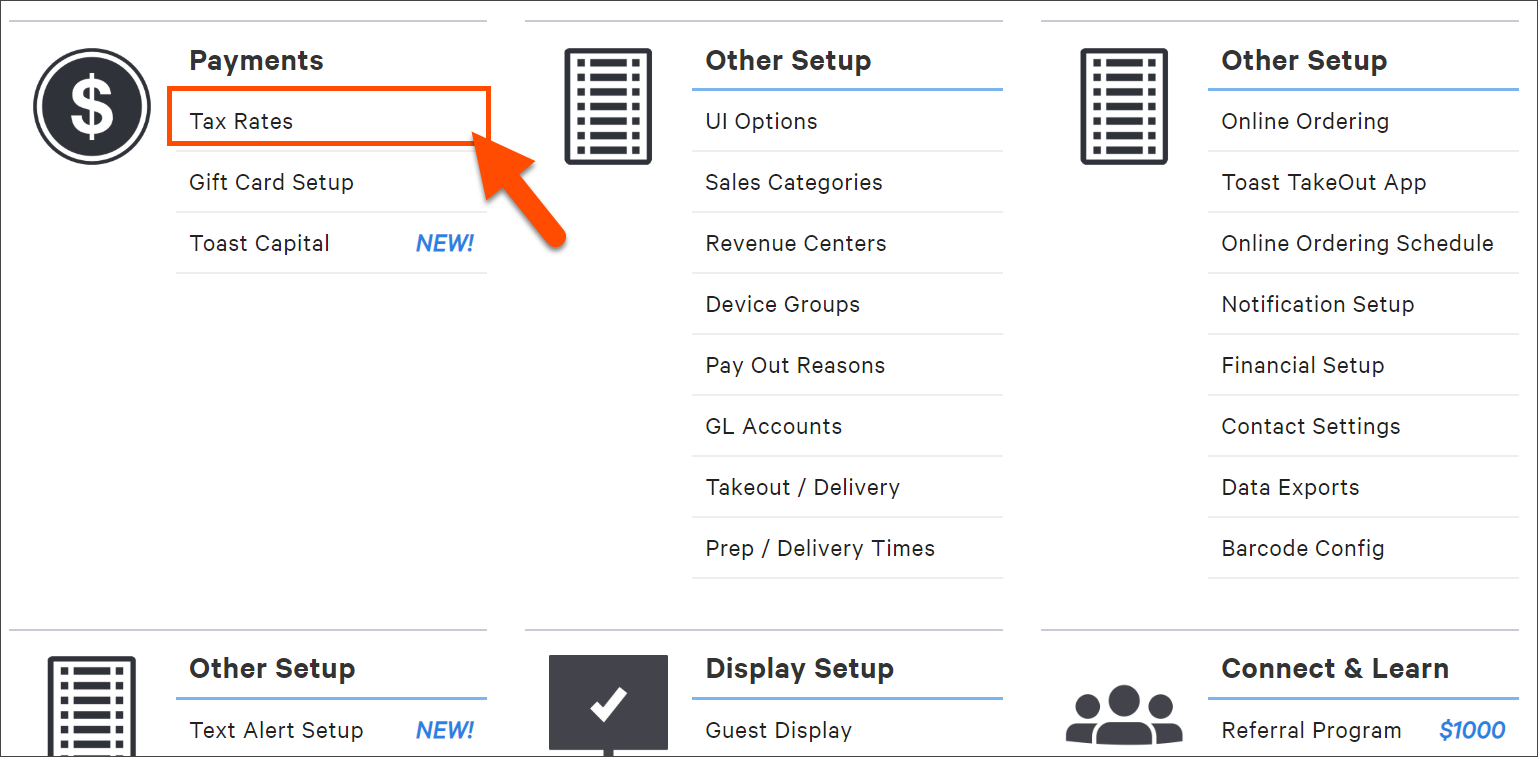 2. Here, you can view the State and Local Tax information you provided in the menu template (if applicable).

3. If you wish to edit your Tax Rates, select on the Tax you want to edit. This will open its details where you can make the necessary edits.
Please Note: Toast is not responsible for tax rates set incorrectly.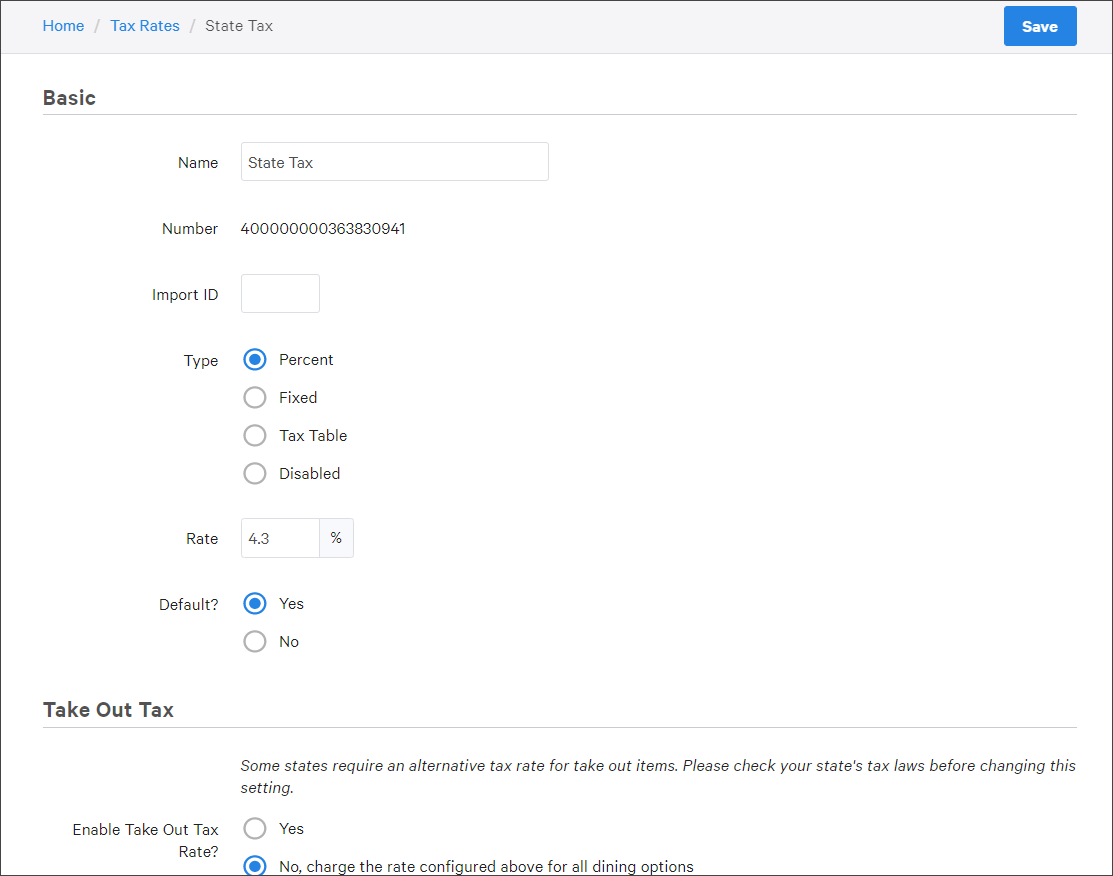 4. Always remember to Save and Publish your changes!