Meet the POS that's built for the road
Feed crowds faster and stay connected no matter where your next service takes you. Whether you're in a truck, cart, or trailer, step up to a mobile-friendly POS that won't slow you down.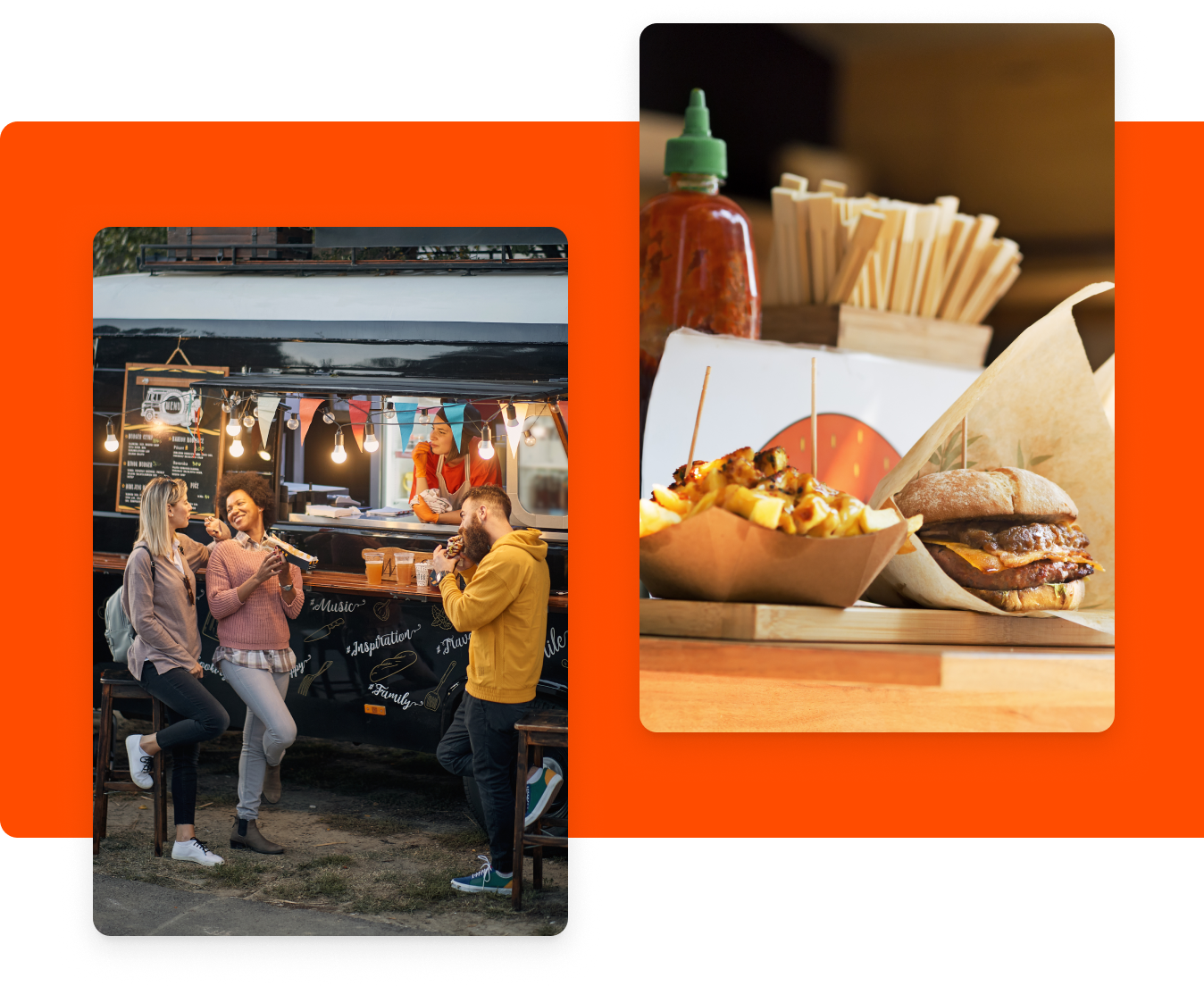 Zoom through every line with a system designed for on-the-go service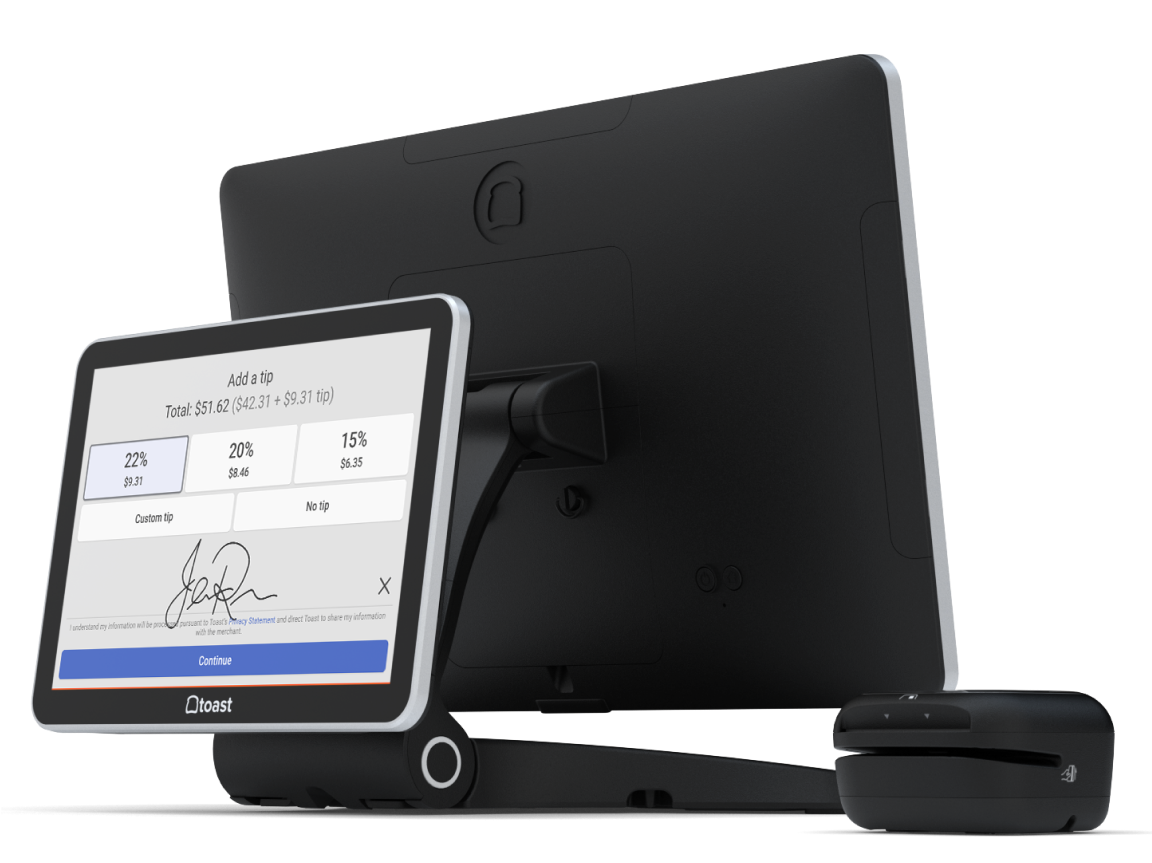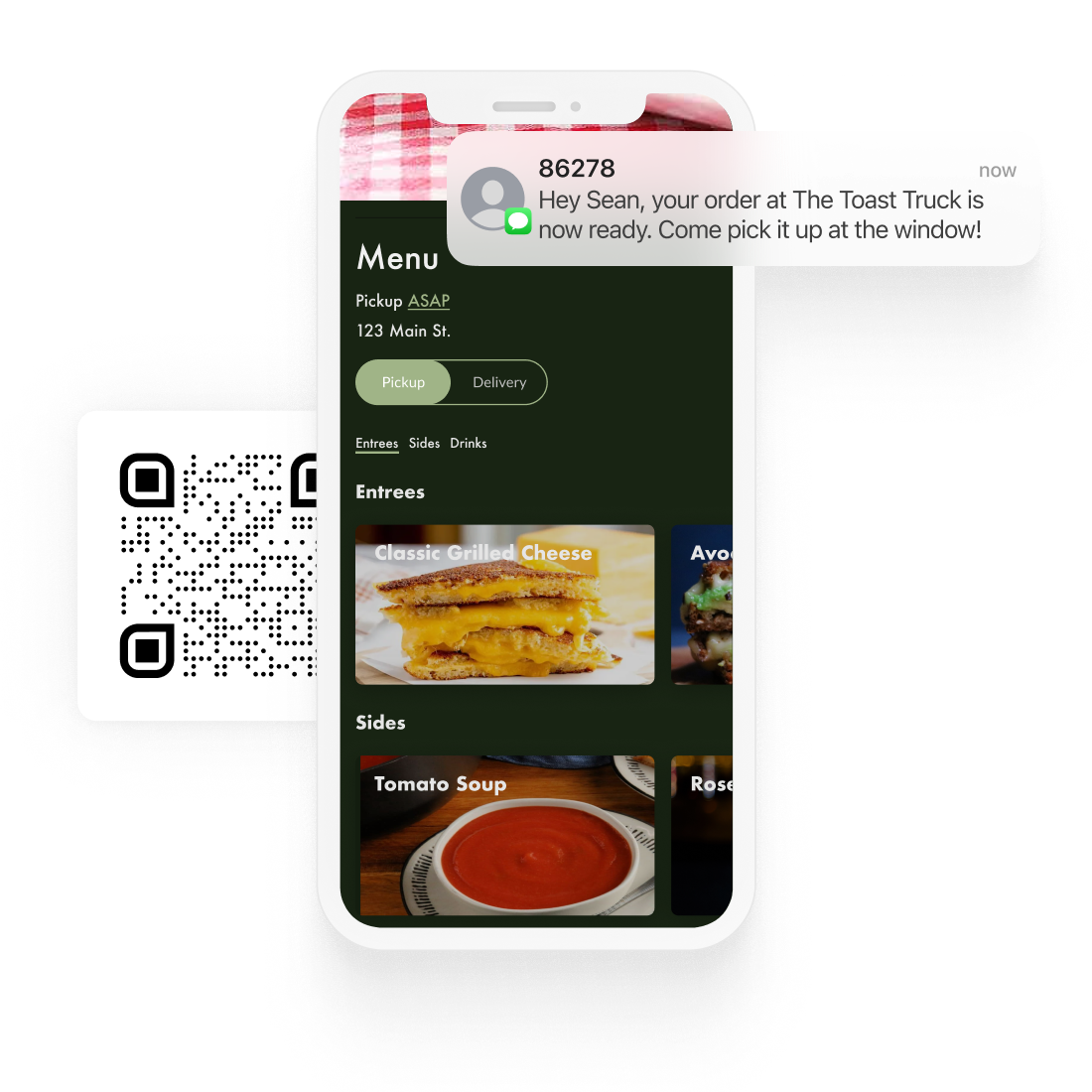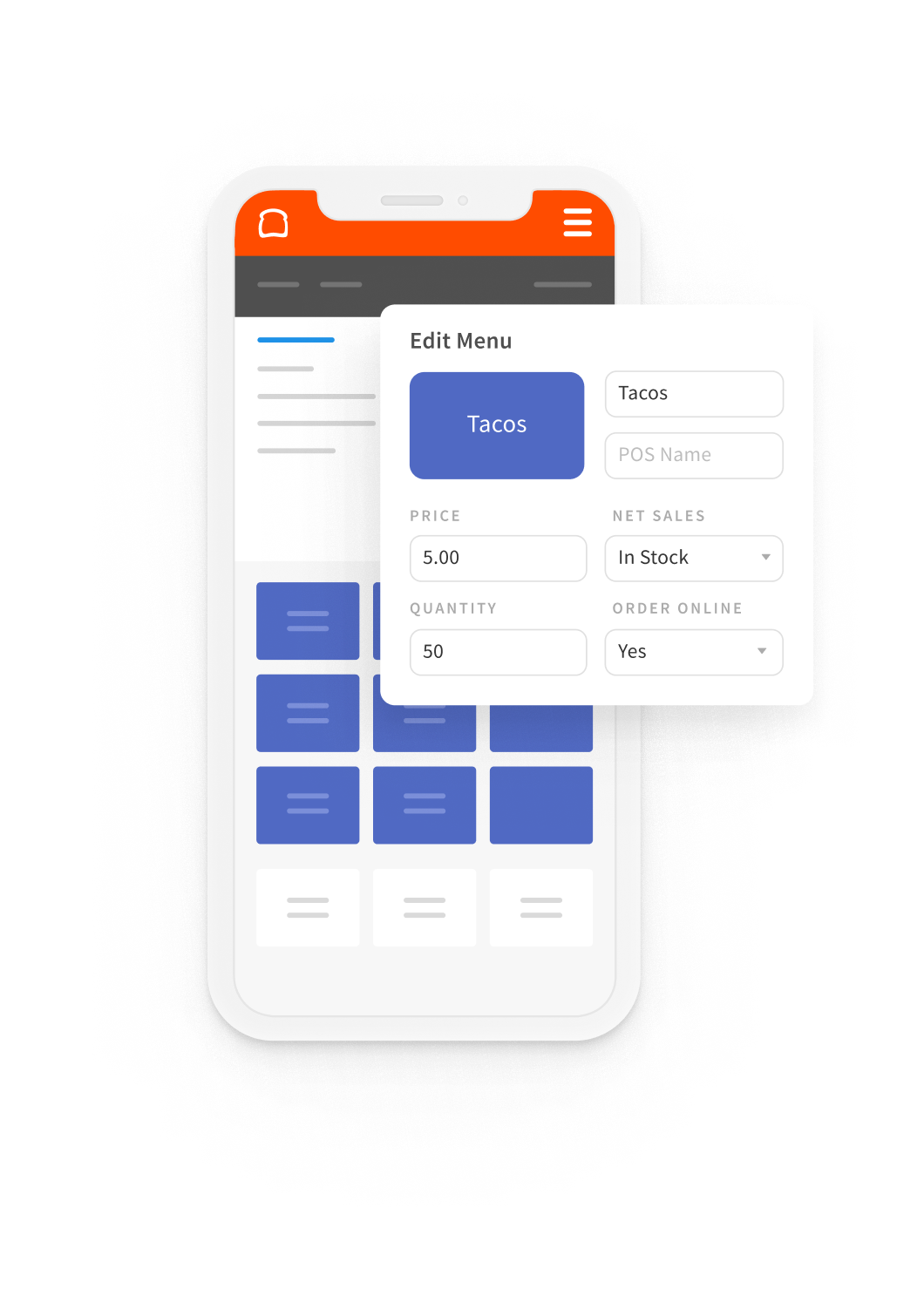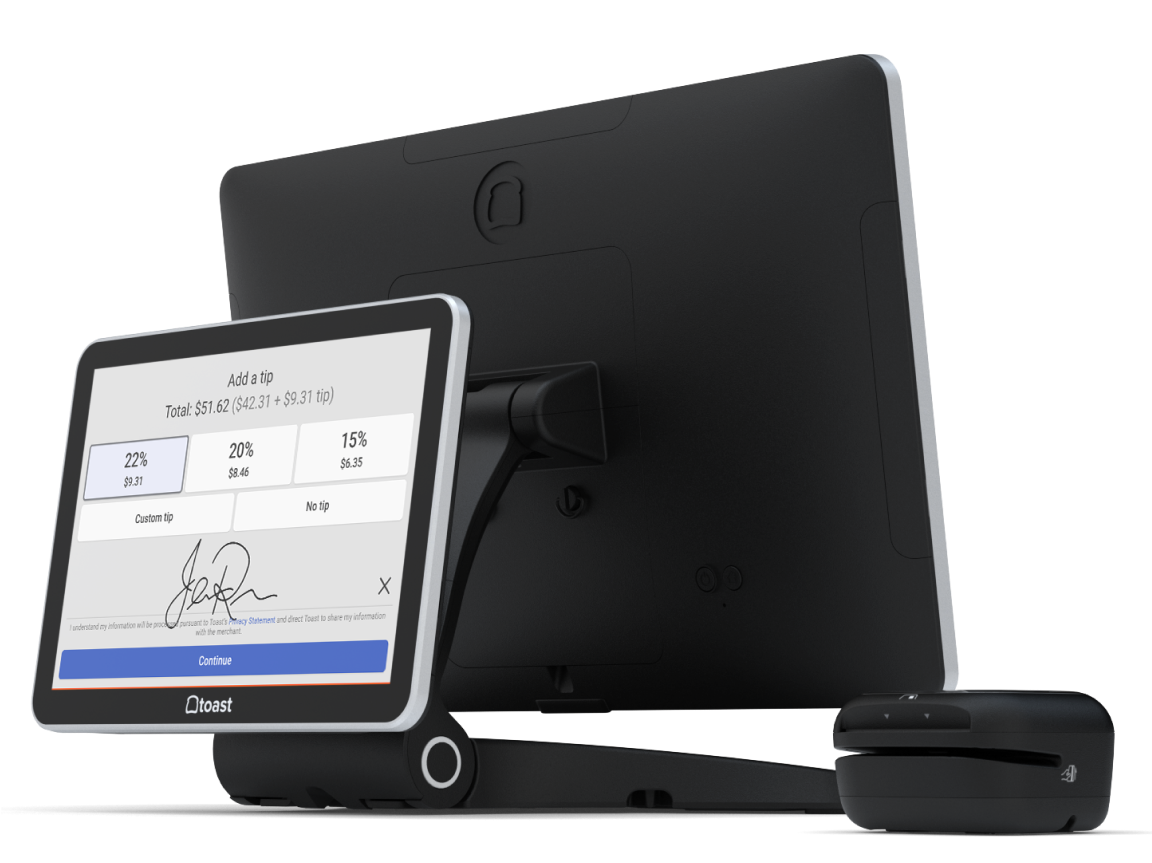 Compact gear that won't cramp your style
Make checkout faster with a guest-facing screen you don't have to flip. 

Save even more space with ToastGo handhelds that free you up to take orders beyond the truck.

Paper tickets optional — swap your rail for a KDS so chits don't get lost, burned, or blown around.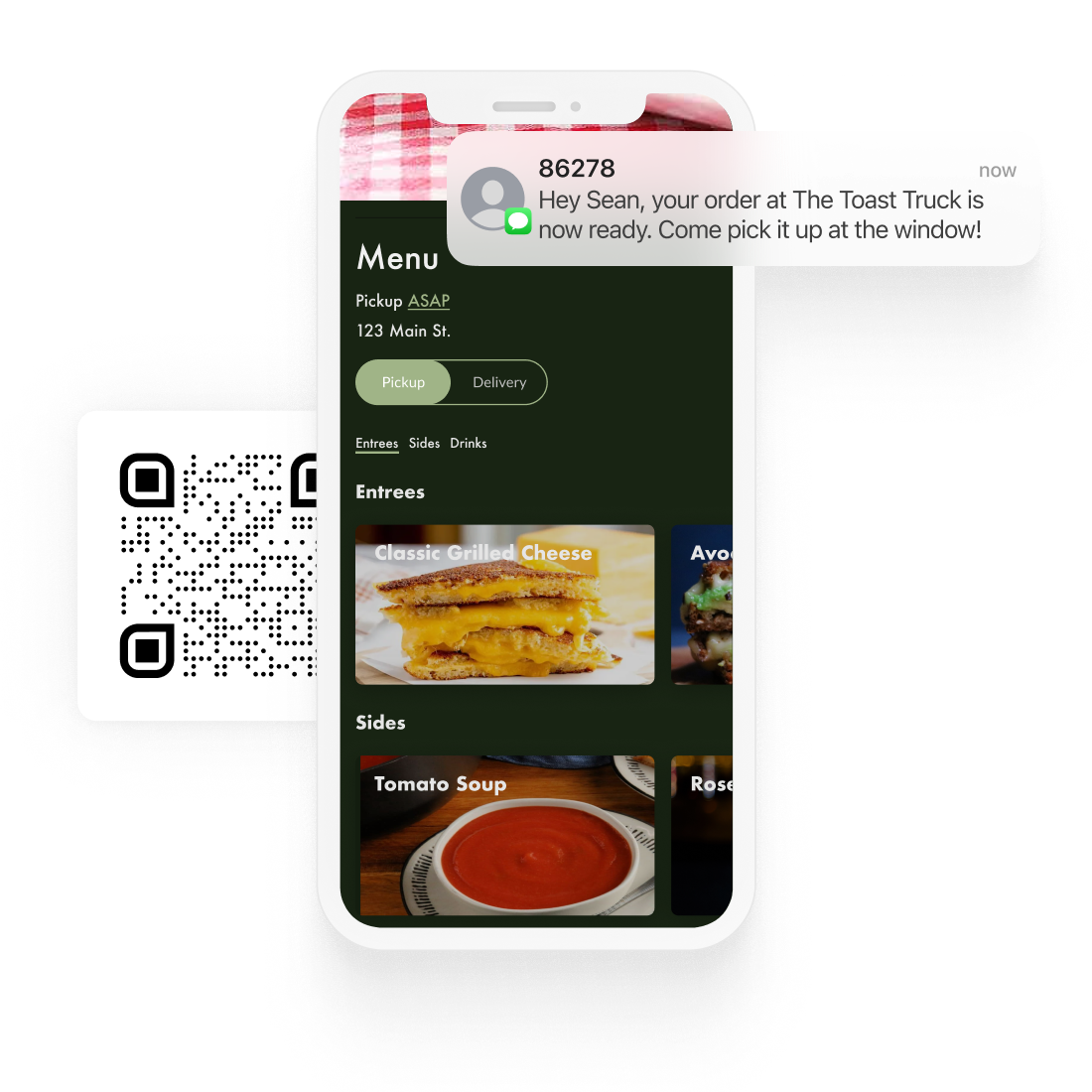 Food truck-friendly ways to order and pay
QR code ordering lets guests skip the line and pay from their phone.

Tired of shouting names when orders are up? SMS alerts automatically text guests to grab their food.

Let guests order ahead to squeeze in quick visits with commission-free online ordering.

Tap, dip, swipe, Apple Pay, Google Pay — it's all accepted.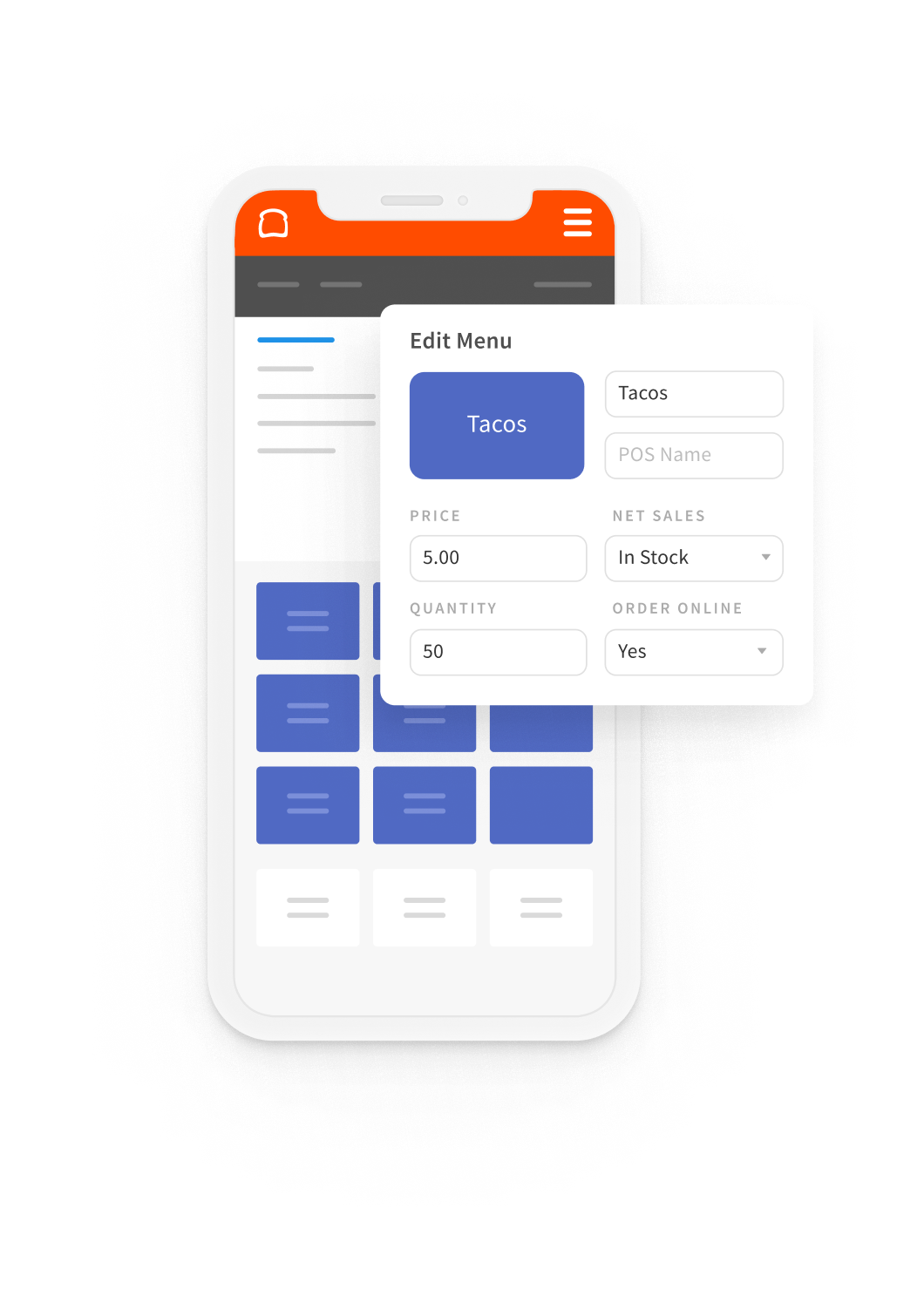 Intuitive menus you'll pick up fast
Designed for food service, so you don't have to find workarounds.

Easily make mods so guests get exactly what they want.

Change options or prices from anywhere thanks to cloud-based tech.
Join thousands of food trucks hitting another gear with Toast
From one-person shows to regional fleets, see how mobile eateries like yours are delivering next-level service with Toast.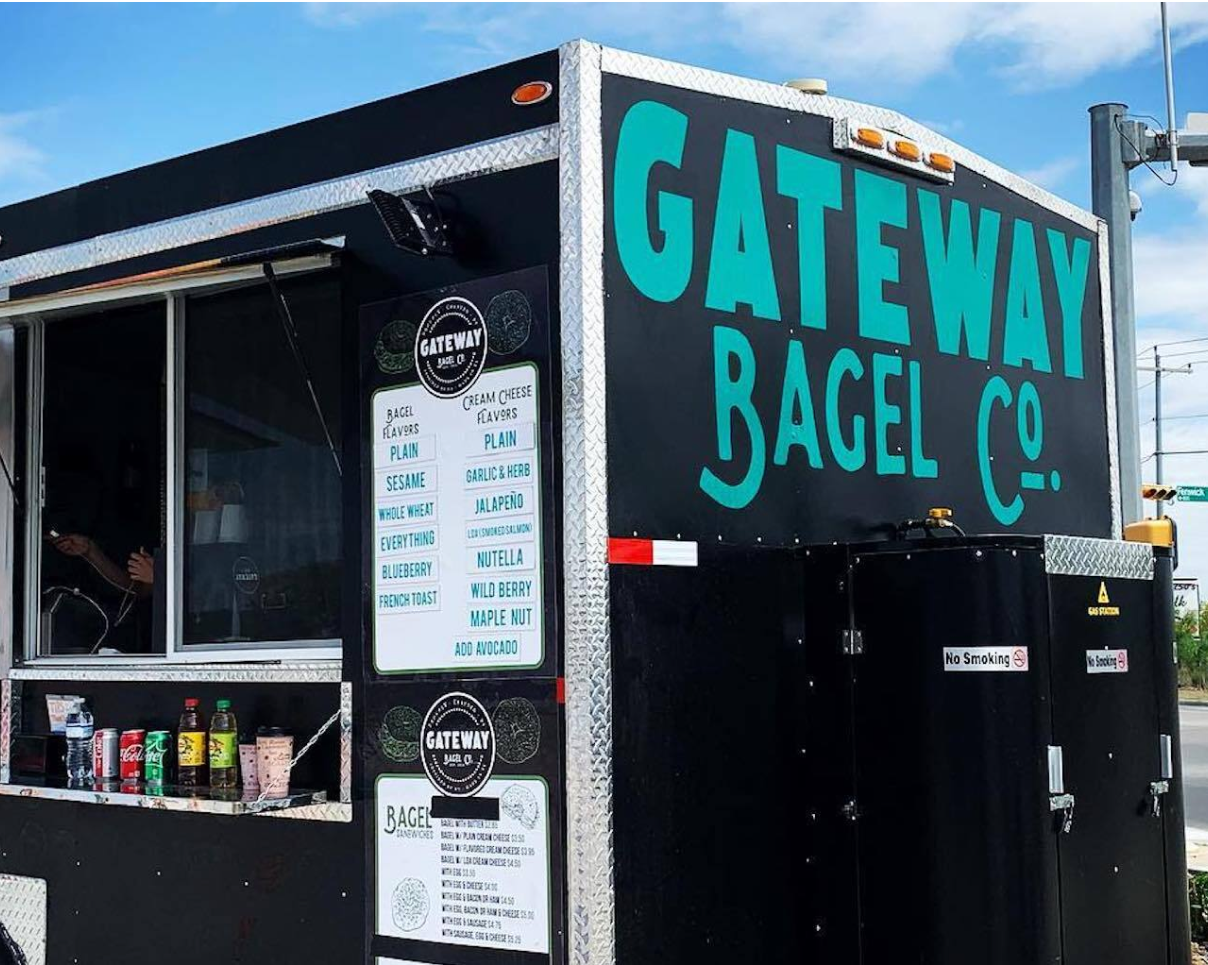 "[Toast is] broadening our fan base. [With Online Ordering] people don't have 15 minutes to wait when they only have a 30-minute lunch break. Now it takes them two seconds at the truck."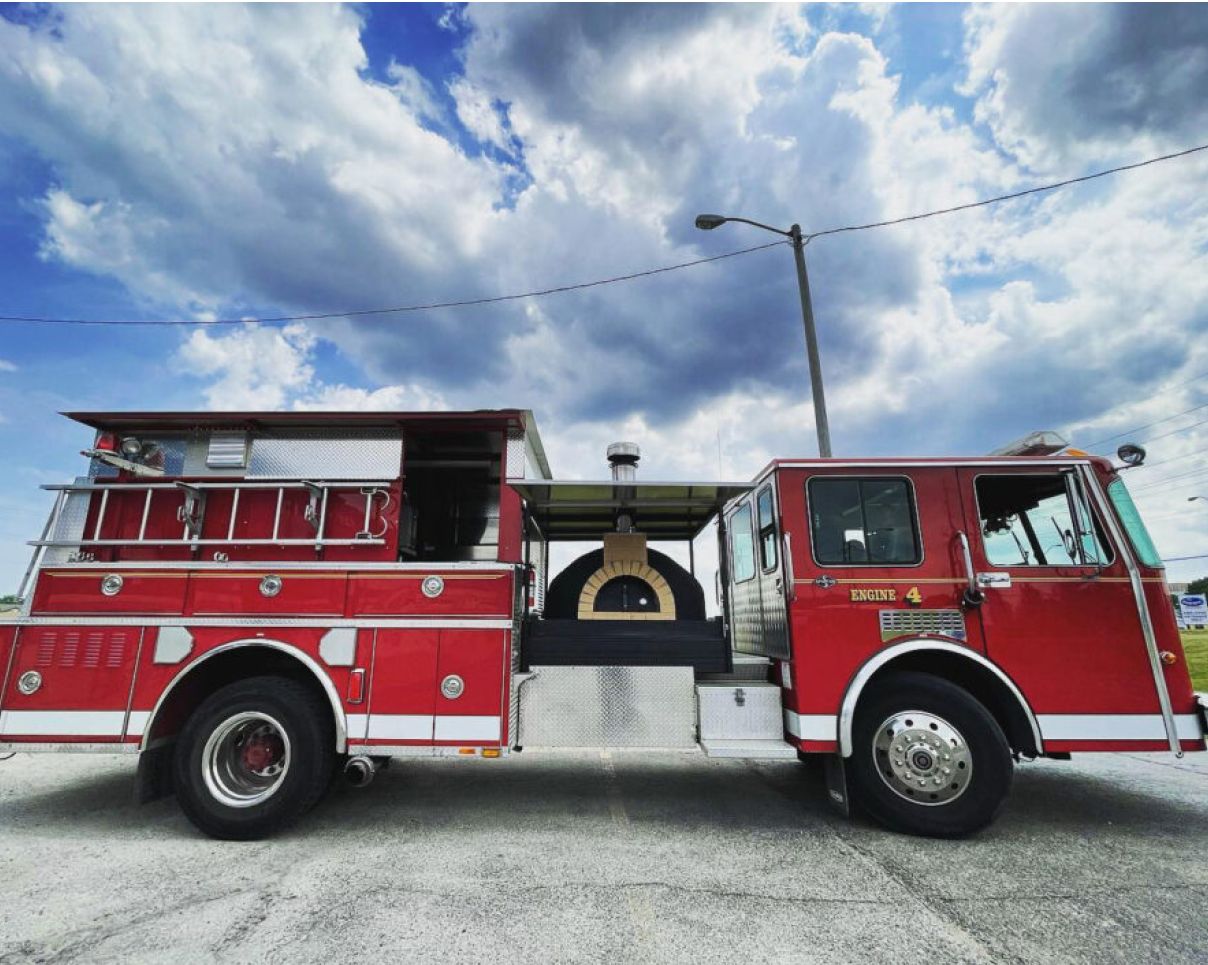 "Toast improves both our guest and employee experience with SMS notifications. I can't describe to you how much of an advantage this give use on the food truck"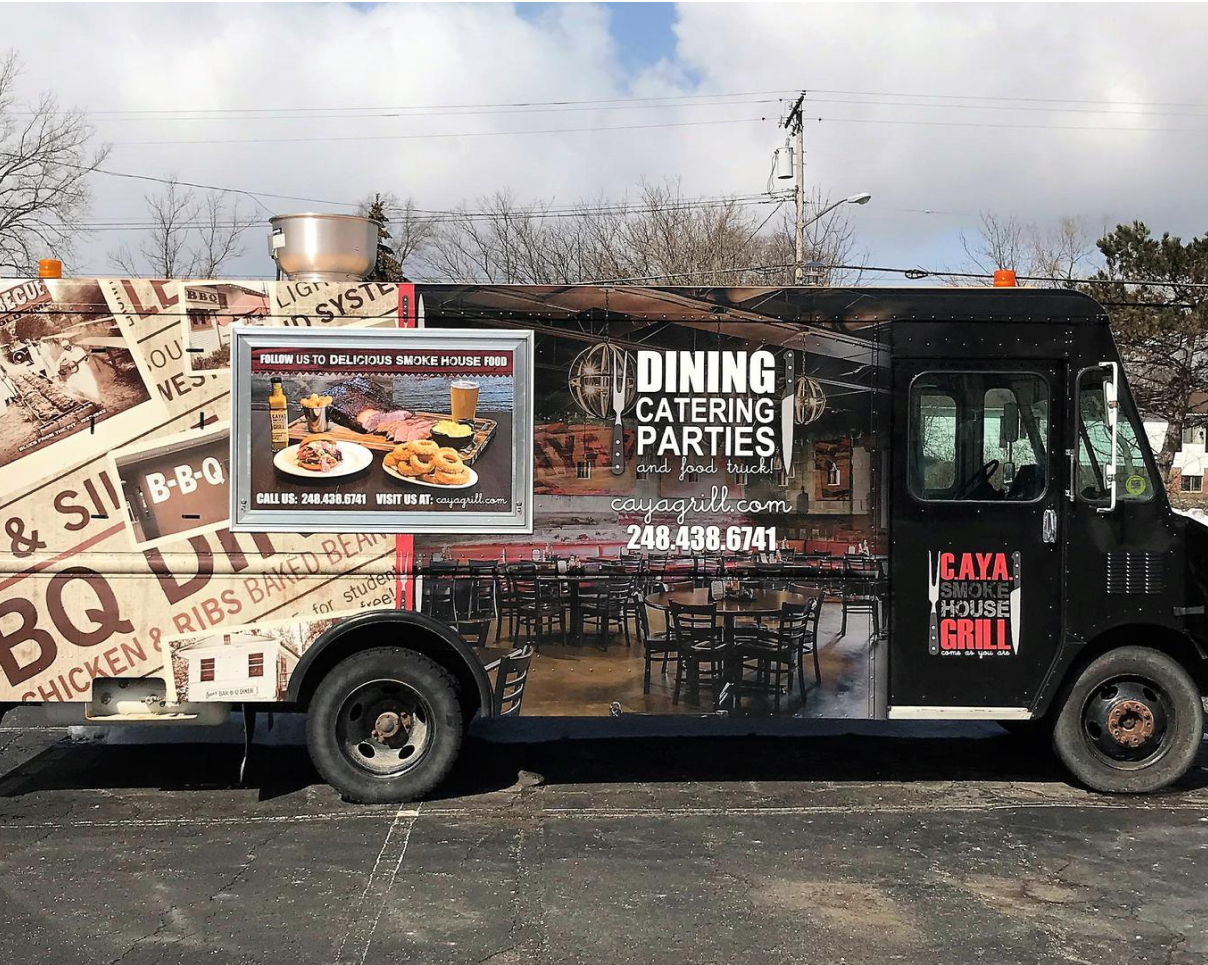 "Toast Kitchen Display Screens have been amazing for our food truck and running our main line, enhancing front-to-back communication."
Alexander Brown
General Manager
C.A.Y.A. Smokehouse Grill
Built 100% for food service, even on wheels
Whether you're catering lunch or slinging tasty bites at your usual spot, you'll feel the difference of a POS designed specifically for serving food.
Food truck tough hardware
Durable enough to hold up to bumpy roads and everyday drops.
Spilled drinks and grease splatters won't get through spill proof construction.
Heat-resistant hardware doesn't give out in the kitchen or the hot sun.
24/7 support from food service pros
Unpredictable hours? No problem — live support is always a phone call away.
70% of Toast employees have food service experience, so you'll talk to people who speak your language.
Find answers fast in Toast Central when you're too busy to chat.
Reliable wifi when you're on the move
Process payments without relying on spotty cell phone service.
Power outage? Offline Mode lets you keep accepting cards without missing a beat.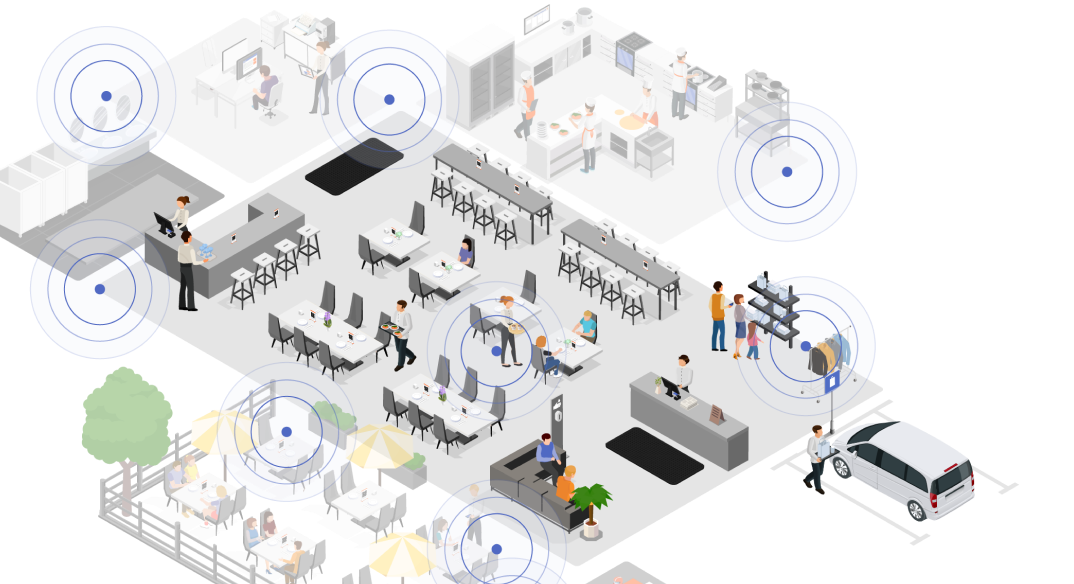 See how Toast works for your food truck
Now you can run your business on one platform — from POS to payroll and beyond.
Keep overhead low with food truck-friendly plans
0% financing
Free setup assistance
Offline mode
24/7/365 support
Quick Start Bundle
For trucks, trailers, or carts looking to get up and running quickly with a simple setup.
Starting at¹
$0/month
$0 upfront*
Explore Starter Kits
Toast Flex POS terminal w/ guest-facing screen + cloud-based POS software.
Toast Tap payment device + router.
Free setup support from food truck specialists.
Customize your kit with optional add-ons.
Custom
For mobile businesses looking to ramp up growth and simplify operations with an all-in-one POS platform.
Talk to a Food Truck Specialist
Custom POS hardware setup + cloud-based POS software.
Online ordering, QR code ordering, and SMS alerts.
Payroll, scheduling, and marketing add-ons.
And more.
Frequently Asked Questions
Toast is built specifically for restaurants, including food trucks, trailers, and carts. Toast POS was ranked in 2023 as G2's leading restaurant point of sale [2].
Yes — you can access in-depth reports on sales, labor, customers, and much more from anywhere.
Food trucks in particular love the Toast Flex terminal and Toast Go handhelds for fast checkout and saving space. Mobile Order and Pay is also popular with trucks that want to let guests order and pay via QR code.
For trucks that offer catering, Toast has an entire suite of event-based ordering and invoicing tools to simplify that side of your business.
Loyalty, email marketing, and online ordering are great ways for your truck to attract more business and broaden your fanbase.
Yes, there are specific plans and pricing options available for new trucks. Talk to one of our Food Truck Specialists to get the details.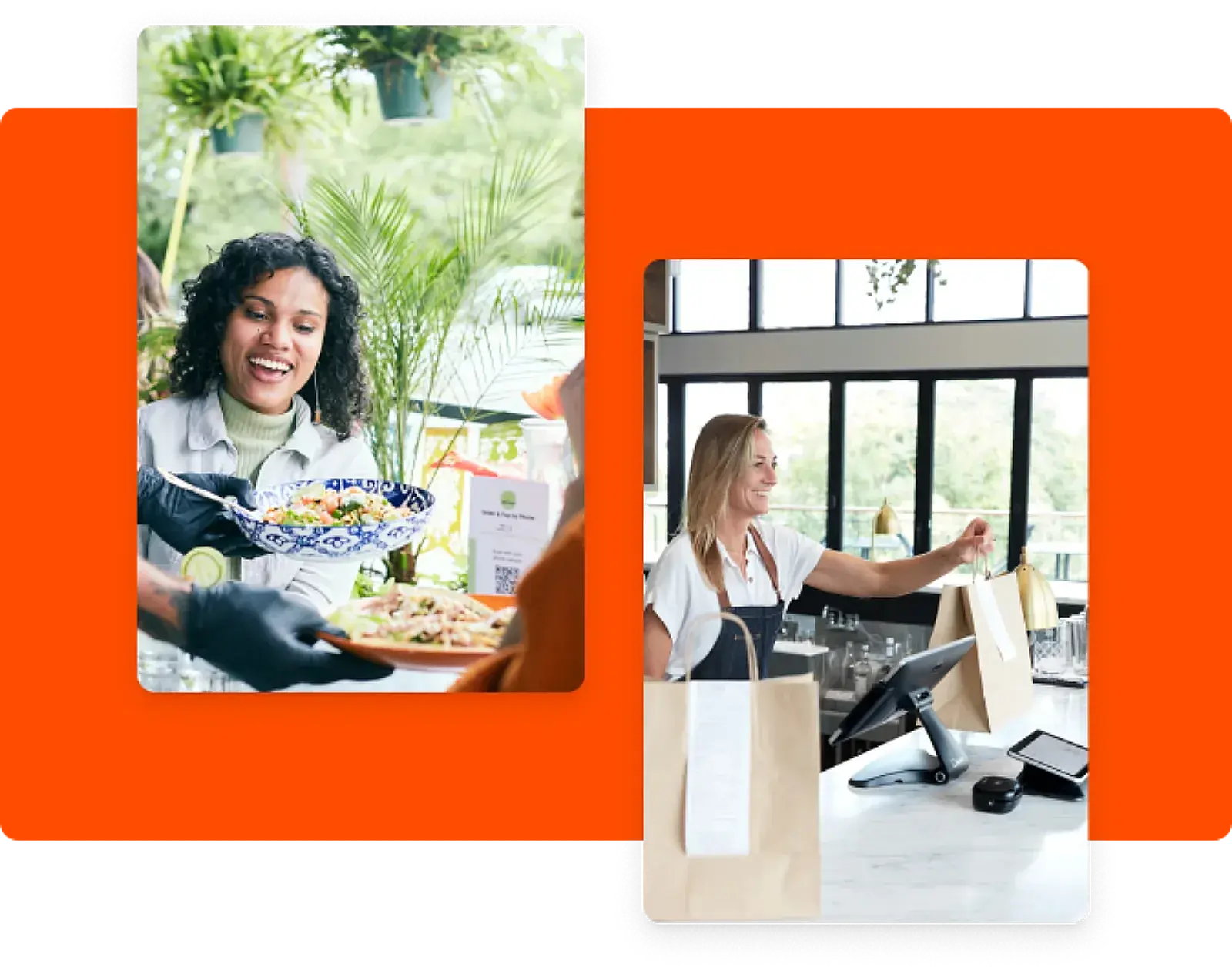 Get a free demo from our team of Food Truck Specialists
We'll reach out within 24 hours to book time to chat.
Already use Toast at your restaurant? Log in to Toast.
By requesting a demo, you agree to receive automated text messages from Toast. We'll handle your info according to our privacy statement.
Start building your food truck business right now
1 Over 50% of Toast Payroll & Team Management customers process payroll in 30 minutes or less. Results may vary.
2 Disclosure: Toast has a direct relationship with G2 involving incentivizing reviews.