Simple scheduling and team communication
Easily build schedules, communicate with your team, and save time each week with Sling by Toast.
Restaurant scheduling and team communication made easy
Schedule with ease
Save time each week with an integrated platform between Toast POS and Sling.
Communication on the fly
Reduce miscommunication across your team with real-time notifications.
Optimize labor costs
Access labor data synced with your schedules to help you control your labor costs each week.
Integrated scheduling saves you time each week in building your team's schedule
Single employee profiles


Employee information flows seamlessly between your Toast and Sling accounts.

Swap and offer shifts remotely


Managers can release new shifts to their team at any time, and team members can easily swap shifts independently while managers handle approvals remotely.

Templates to save you time


Use templates to easily set up shifts and schedules.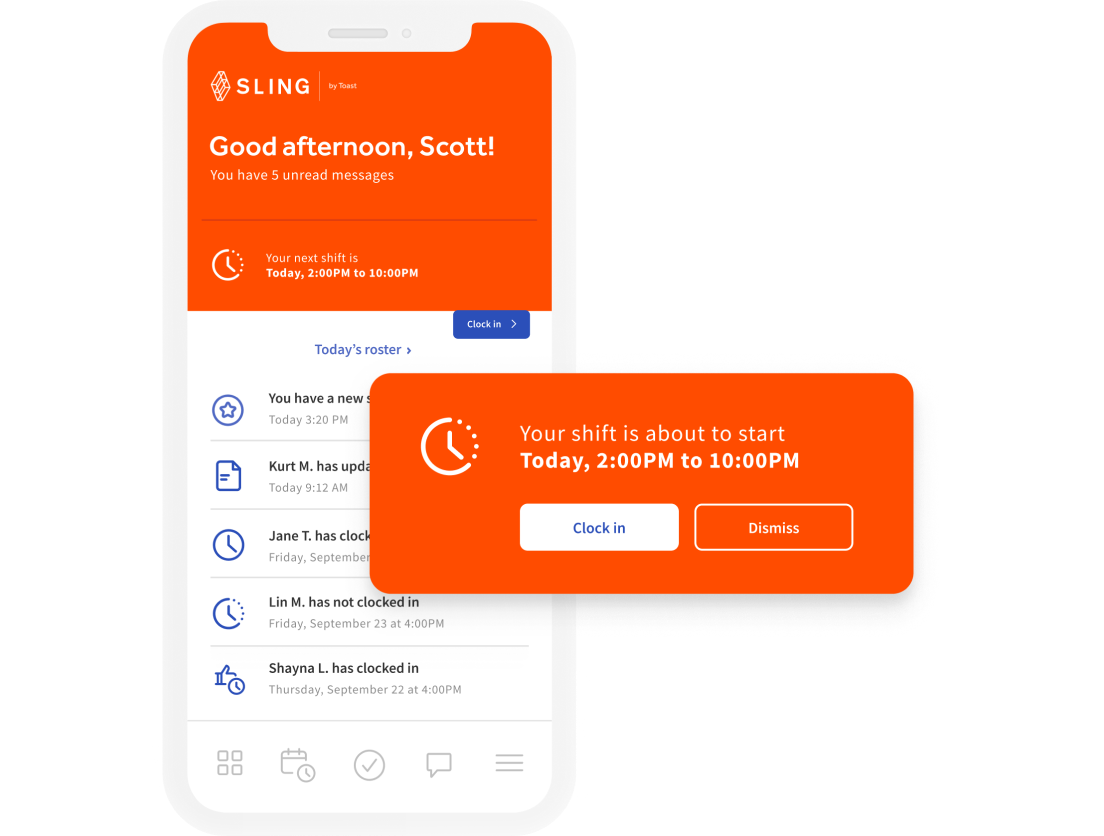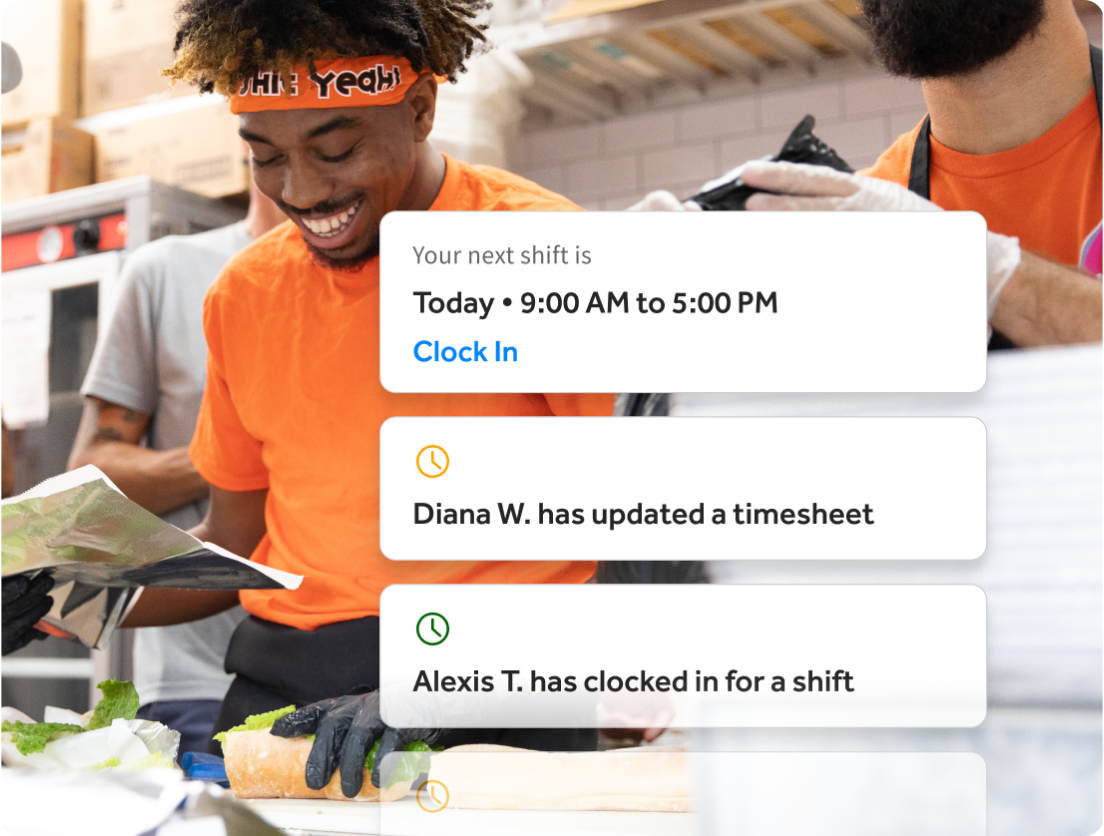 Stay in sync with seamless, real-time communication and notifications
Text conversations (group or individual)


Communicate easily with individuals or groups within your team.

Real-time team communication


Your team stays updated on their latest shifts and restaurant announcements with real-time notifications.

Shared manager checklists


Help your team get more done with integrated checklists.
Control costs by getting access to labor data tied with your weekly schedules
Automated schedule enforcement


Manually tracking clock-ins are a thing of the past with automated schedule enforcement based on your weekly published schedule.

Worry-free overtime management


You're alerted of overtime when building your weekly schedules, and can easily monitor actual costs compared to the budget you've set.

Multi-location labor management


Have peace of mind knowing that you can monitor and control your labor costs with detailed reporting across multiple locations.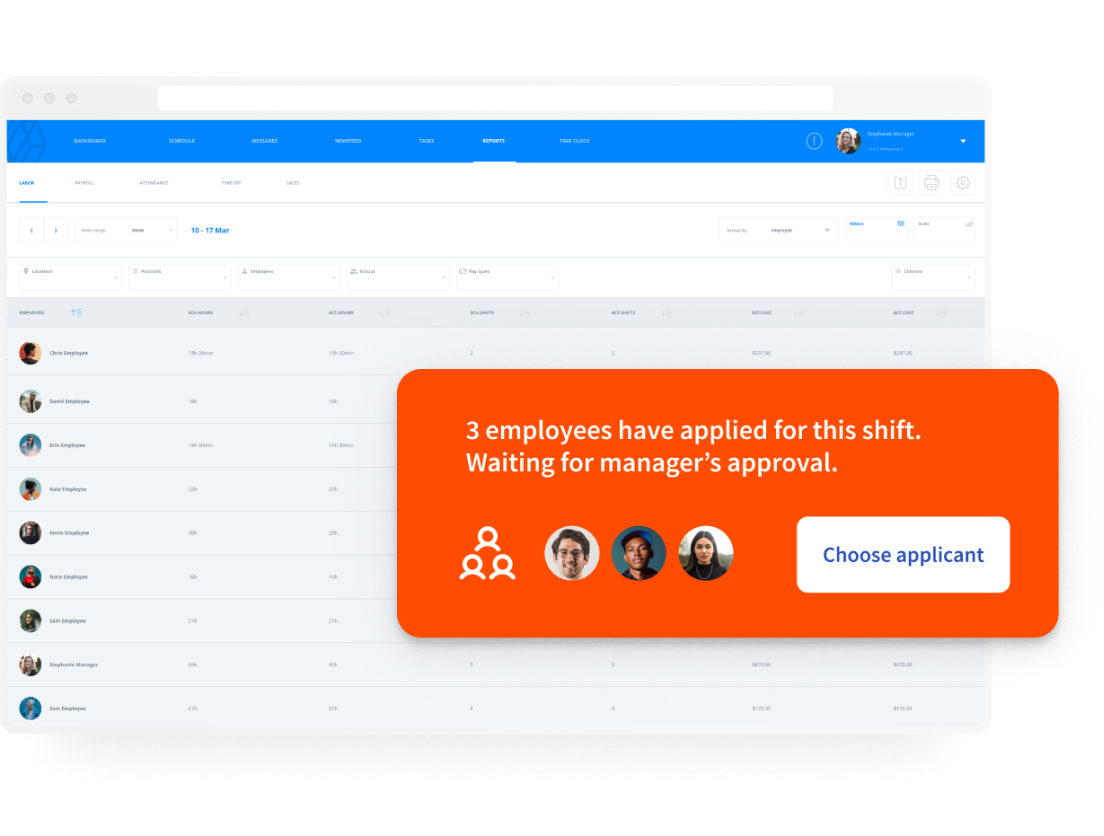 Demo the simplicity of scheduling with Sling by Toast
Already use Toast at your restaurant? Log in to Toast.
By requesting a demo, you agree to receive automated text messages from Toast. We'll handle your info according to our privacy statement.