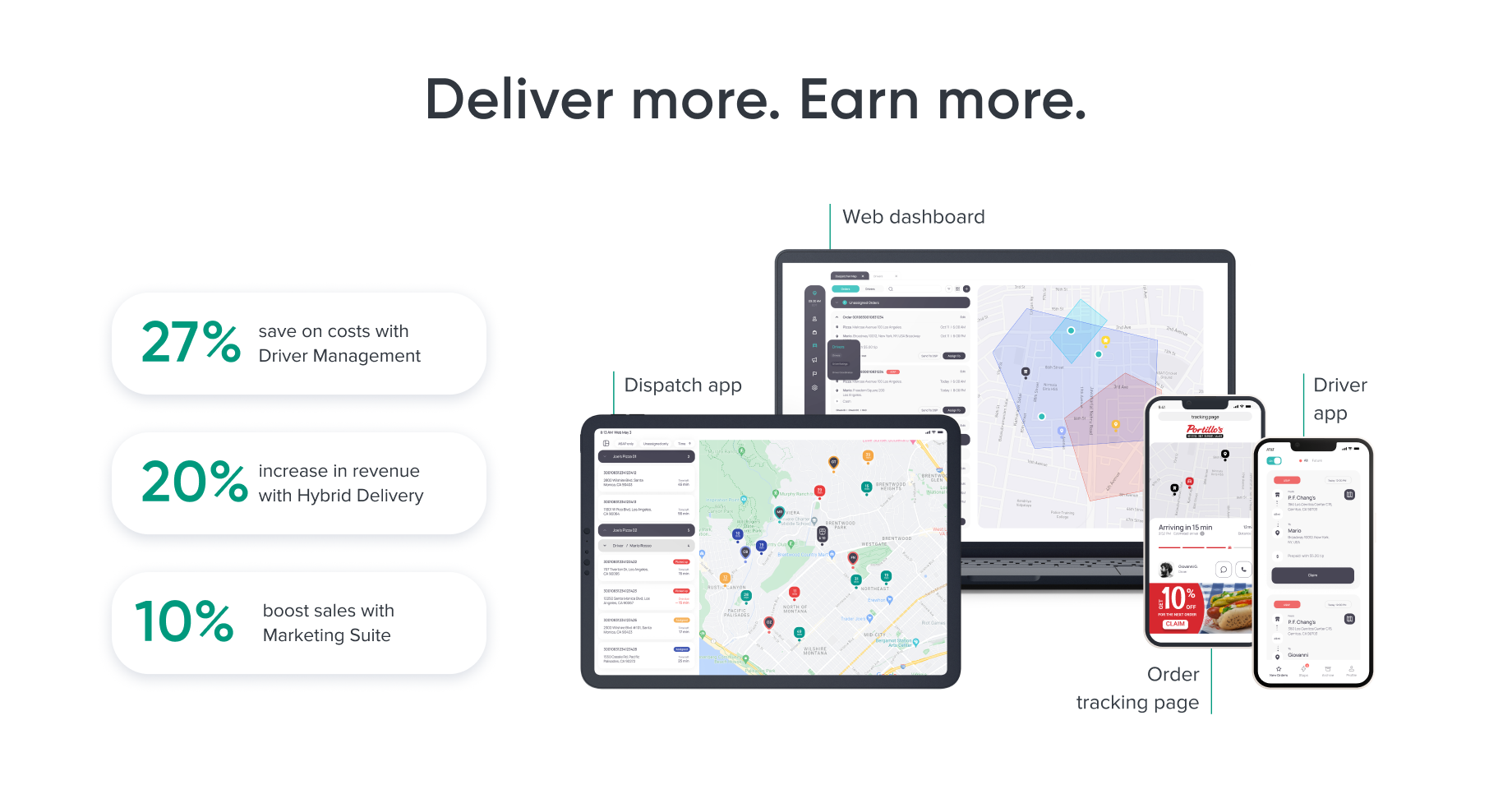 Delivery management that increases your revenue with Hybrid Delivery, real-time order tracking & online review booster.
In-house or Outsource? Now you can do both! Cartwheel makes your in-house drivers more efficient & lets you tap into third-party fleets during peak hours. No more losing revenue due to driver shortages. Deliver more, earn more!
Delight your customers with unified real-time tracking for both in-house and outsourced drivers. Make outsource delivery feel like in-house!
Learn more on the list of features, the rules of Hybrid Delivery and benefits for Toast customers - on our landing page.