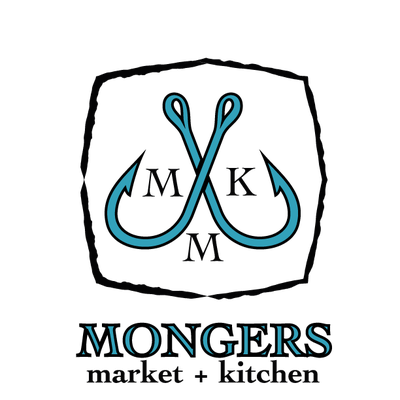 ---
---
Products Used
Toast POS
Reporting and Analytics
Gift Cards
Customer Story
Mongers Market + Kitchen Keeps Their Menus Fresh With Toast
Mongers Market + Kitchen loves Toast POS for its affordable cost, ease of use, and integrated gift card management system.
In the rapidly expanding Austin restaurant scene, it's not easy to make an impression that stands out. We asked Mongers Market + Kitchen co-owner Julie Stark what made her restaurant successful. Her answer? Forming relationships with regulars, creating an atmosphere, and making Mongers the go-to restaurant for fresh food and personable service.
Through their use of Toast, Mongers can make quick and effective menu changes, keep upfront POS costs low, and maintain strong customer relationships through the use of gift cards.
Fresh food and fresh menus
Before opening the restaurant, Julie assessed her different POS options. After a referral and seeing Toast in action, she saw it would be a perfect fit for Mongers. Julie and her husband, Shane Stark, wanted to create a menu that featured fresh local seafood. Toast's interface made it easy for them to adjust menu items according to weekly market availability and prices.
"We were looking for a system that gave Mongers flexibility," Julie explains. "Shane does a lot of off-menu specials, based on what he is able to source. Being able to make quick and easy changes without backend work is a huge advantage."
With years of experience in the restaurant industry, Julie has been used to lengthy menu changes with legacy POS systems. As a restaurant that emphasizes fresh seafood, it is important to have a POS system that allows on-the-spot, quick adjustments.
Toast is so dynamic. It allows you to do reporting, make changes, and get support, all with reasonable fee. A subscription based model was important when working on a tight budget.
- Julie Spark, Co-Founder and Owner
- Julie Stark, Co-Founder and Owner
Low upfront costs with high rewards
While Julie and Shane both have a strong background working in the restaurant industry, Mongers is their first endeavor as owners. As small business owners with a tight budget, Julie explains that they had to take on all tasks themselves.
"We wanted something with smaller hardware that runs off a network. Toast is so dynamic. It allows you to do reporting, make changes, and get support, all with reasonable fees. A subscription-based model was important when working on a tight budget," explains Julie.
Toast's subscription-based model POS fit their budget and the evolving Austin restaurant industry. Instead of having to invest in a bulky legacy system, Toast allowed them to save on heavy upfront costs.
The importance of gift cards
Gift cards play a large role in Mongers' business. This past Christmas, Mongers had over $2,000 in sales, the most they've had since opening. Mongers offers both physical and digital gift cards, and there are two ways to purchase them. Customers can either walk into the restaurant and buy one, or you can purchase them online through their Toast-powered website.
"Electronic gift cards are awesome because you can get them sent directly to your phone," Julie says. "Our customers love how they can specify when the recipient should get their gift card, on a birthday or special occasion. We also sell digital gift cards online, making it really easy for customers to get what they need."
With the use of Toast, managers can send gift cards directly from a tablet to the recipient's phone. Then, customers can easily check their balance from the Toast-powered website. This seamless integration makes managing gift cards easy for everyone.
Since its opening in 2015, Mongers has become a staple in the Austin restaurant community. Toast has helped them create an efficient business with daily menus and simple gift card transactions. As a subscription-based POS, Toast's low upfront costs allowed Mongers to have a dynamic system along with the ability to invest in other sides of their business.